The Transylvania University Digital Liberal Arts Initiative is excited to announce our inaugural Digital Liberal Arts Summer Institute. Focusing on our three pillars of the Digital Liberal Arts—digital fluencies, design thinking, and human-technology interaction—the institute will convene faculty from a variety of disciplines and liberal arts institutions in a series of seminars and expert-led workshops. The goal of these sessions is to advance a broader conversation about the role of technology in pedagogy and liberal education.
At the Digital Liberal Arts Summer Institute, select faculty will engage with several scholarly readings on each of the theoretical topics mentioned above, as well as work directly with experts in these areas. Through these readings and conversations, faculty will explore the ways in which digital fluencies, design thinking, and human-technology interaction are already in play in liberal arts education; moreover, they will consider how these concepts will shape the future of our students' learning and the world they will come to inhabit.
This year's speakers will be:
Dànielle Nicole DeVoss (digital fluencies)
Paul Hanstedt (design thinking)
Meredith Clark (human-technology interaction)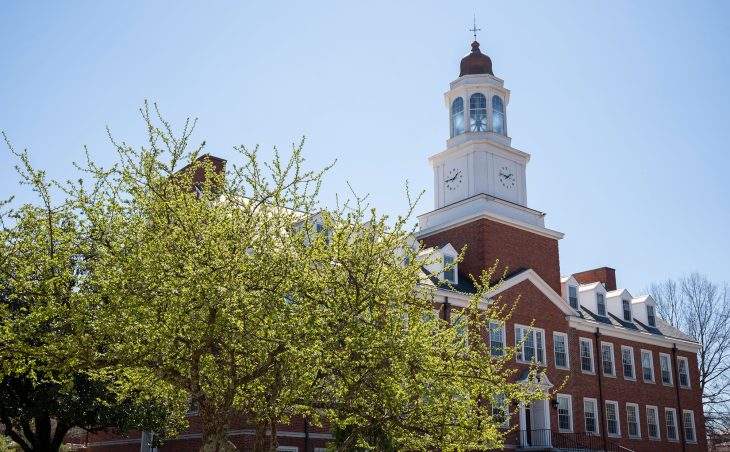 This seminar seeks to contribute to a national conversation on the idea of liberal education and the mission of the liberal arts college amidst the extraordinary possibilities, as well as the potential pitfalls, created by digital technologies.
The seminar participants will be 15 faculty members selected from liberal arts colleges. Seminar sessions will be dedicated to the discussion of specific readings on various topics related to the three theoretical pillars. Questions to be addressed include, but are not limited to: what does it mean to be digitally fluent and how do we help our students to develop these fluencies? How can design thinking be applied to liberal education and the problems we seek to solve? How are technologies shifting the ways that we participate in and perceive the world around us? Can we prepare students (and ourselves) for the technological changes they will face in their lifetimes and what does it mean to do so?
The seminar will be held on the campus of Transylvania University in the beautiful Bluegrass region of Lexington, Kentucky. Acceptance includes:
The cost of the sessions
All seminar materials
Four nights of hotel accommodations  
Meals during the seminar
A stipend of up to $750 for travel and incidental expenses
Please submit your application by March 1, 2023.
Transylvania University
Lexington, Kentucky
June 25-28, 2023
Sponsored by Transylvania University's Bingham Program for Excellence in Teaching