Transylvania University in Lexington, Kentucky, will help prepare you for success in medical, dental, pharmacy, veterinary science and other health profession-based graduate programs. Our broad curriculum exposes you to new ideas and builds your communication skills — a must for success in graduate schools.
Transylvania has a comprehensive support system for pre-health students. It begins with an advising meeting during orientation week for first year pre-health students and continues through senior year by helping students prepare for medical and graduate school interviews.
A solid background in the sciences is critical for a career in medicine and other health fields, but our pre-health students are free to select any major. You'll still be able to take all the typical medical school prerequisites like biology, organic chemistry, physics and biochemistry.
Approximately 90 percent of the students Transylvania recommends to health profession schools are accepted, compared to the national acceptance rate of roughly 50 percent.
Contacts
Eva Csuhai, Co-Chief Advisor & Professor of Chemistry
Belinda Sly, Co-Chief Advisor and Professor of Biology
Robin Prichard, Pre-Health Advisor
Phone: (859) 281-3687
Address:
Brown Science Center 209
Transylvania University
300 North Broadway Lexington, KY
40508-1797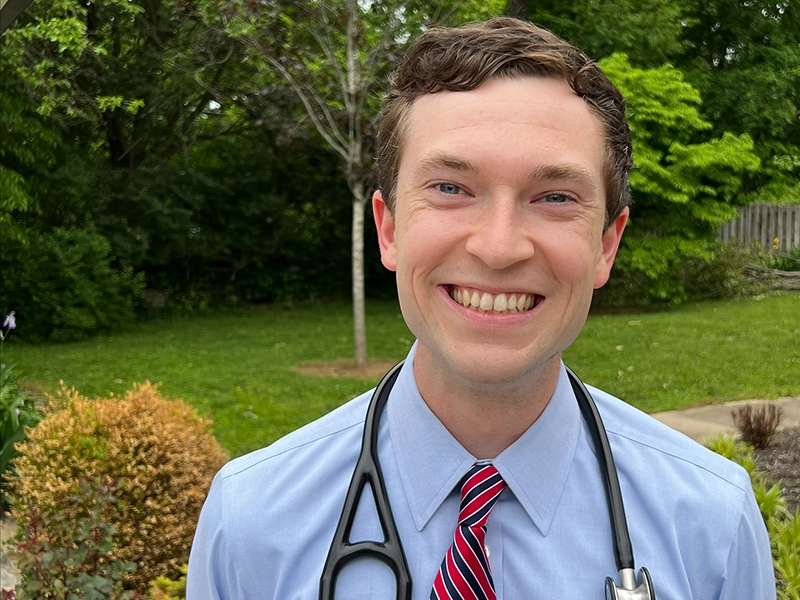 I always tell people that attending Transylvania University was the single best decision of my life, and I still feel the same way 5 years later. Transylvania University could not have prepared me better to see the forest from the trees, the diamonds in the rough,and the people among the crowd. If I could have, I would have done all my schooling at Transy because of the lasting relationships, the experiences I had and the lasting connection to my alma mater.
Daniel Cooper
Transy graduate and resident at the University of Alabama at Birmingham
Opportunities in the Program
Pre-health club
Phi Delta Epsilon medical fraternity
Volunteering at hospitals or clinics
Shadowing health professionals
Interview skills and practice interviews
Resume preparation help
Support with personal statements
Pre-dental club
Research opportunities
Partnership with Appalachian Regional Healthcare
Pre-health Week
Possible Career Options
Athletic trainer
Chiropractor
Dentist
Medical doctor
Nurse
Occupational therapist
Optometrist
Pharmacist
Physical therapist
Physician assistant
Veterinarian
Where Our Graduates Have Studied
Auburn University College of Veterinary Medicine
Baylor University
Emory University
Lincoln Memorial University
Johns Hopkins University
Mayo Clinic
Medical School of Virginia
Stanford University
Texas A&M College of Veterinary Medicine
Tulane University
University of Kentucky
University of Louisville
Vanderbilt University
Washington University in St. Louis
Semester Study Abroad Opportunities
Australia II
Colombia
Costa Rica
England II
Fiji
Ireland
New Zealand
South Korea
These GlobalTransy programs have at least two courses related to the major.
Interested in studying abroad for a summer? Take a look at our summer study abroad opportunities.
More Information