Contacts
Tiffany Renee Wheeler, Program Director
Cindy Hague, Education Certification Specialist/Title II Coordinator
(859) 233-8608
Transylvania University
300 North Broadway
Lexington, KY 40508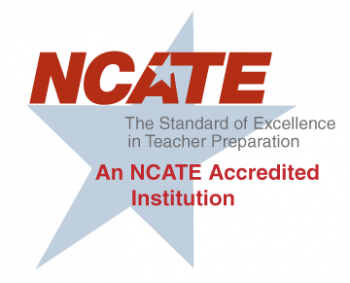 Transylvania's education program is an intellectually vibrant community committed to the liberal arts and to preparing students for a fulfilling personal and professional life. Whether you choose one of the teacher preparatory education majors or the non-teaching educational studies major, you will learn to examine the many problems and issues of education in a critical, openminded spirit. You'll reflect on what it means to be an educated person, and explore diversity and equity issues in all your courses.
As an education major at Transy, I learned not only how to teach others, but how to be a better learner myself. Because of my experience in the program, I am able to think critically and engage meaningfully with people and ideas, both within and beyond the field.

Lindsey Robke Bailey '12, completed an M.A. in education at Harvard University
Teacher preparation majors are theory based rather than just technique driven. Primary, middle grades and secondary preparation students must be actively involved in their own learning, participating in a variety of interactive classes and seminars on campus and in P–12 classrooms. Most courses include labs and fieldwork, and the major includes a professional development component.
During their first course, students observe in the classrooms of local schools. Throughout their course work they participate in a variety of teaching experiences, including a four-week May term practicum that allows them to spend full days in a P–12 classroom. This hands-on approach is capped by a semester of student teaching completed in a public school during the senior year. Many of these opportunities are made possible by Transylvania's location in downtown Lexington, which puts students in close proximity to both public and private elementary, middle and high schools.
If you're not interested in teaching but rather the discipline of education and knowledge, you may find the educational studies major a good fit. The major appeals to students who plan to study educational philosophy or policy studies at the graduate level and serves as a good second major for pre-law, psychology or sociology majors, among others.
Where Our Graduates Have Worked
Bioanalytical chemist, Eli Lilly
Senior chemist, Parke Davis and Company
Medical doctor, University of Louisville Medical School
Professor, University of Michigan
Mass spectroscopist, Pfizer Research and Development
Research toxicologist, Shell Oil
Quality control, Buffalo Trace Distillery
Opportunities in the Major
American Chemical Society student affiliate
Research experiences both on and off campus
Regional and national research conferences
Courses of Special Interest
Environmental Chemistry
Forensic Chemistry
Nuclear Chemistry
Quantitative Analytical Chemistry
Design Molecules by Computer
Advanced Experimental Techniques
Where Our Graduates Have Studied
Indiana University
Harvard University
Stanford University
University of Arkansas
Vanderbilt University
Virginia Tech
University of Wisconsin
University of North Carolina—Chapel Hill
Possible Career Options
College professor
Laboratory technician
Medical researcher
Pharmaceutical sales representative
Semester Study Abroad Opportunities
Australia
Colombia
Fiji
Italy
New Zealand
Norway
These GlobalTransy programs have at least three courses related to the major.
Interested in studying abroad for a summer? Take a look at our summer study abroad opportunities.