J. Douglas Gay Jr./Frances Carrick Thomas Library
The scholarly heart of Transylvania's campus, our library houses all the help and resources you need to be successful in your classes.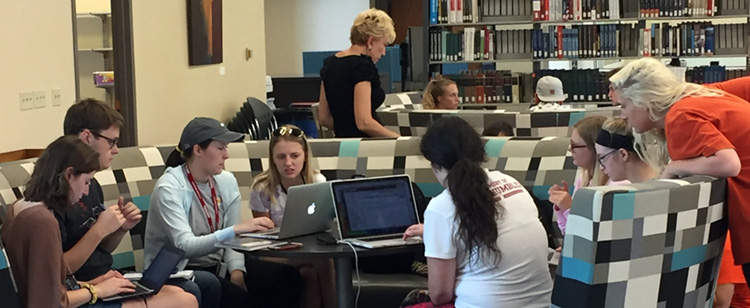 And we offer so much more! In Transylvania's library you will find:
Reference librarians who help answer research questions and give guidance on scholarly resources
Special collections, including the Farris Rare Book Room, an extensive collection of nineteenth-century medical texts, and the Transylvania University archives
Transylvania also participates in the Kentucky Virtual Library, which provides access to electronic databases and catalogs of many libraries throughout the state.
Do you have questions about the library or the resources available? Please contact us by phone: 859-233-8225, or via email: library@transy.edu.

Get in Touch
J. Douglas Gay Jr./Frances Carrick Thomas Library
300 N Broadway
Lexington, KY 40508
859-233-8225
Library Quick Facts
118,000 physical titles
111,000 titles available online
4,000 volume reference collection
500 paper journal subscriptions
15,000+ journal titles available online
60+ online databases