A College Like No Other In a City Like No Other
Transylvania University, located in the heart of downtown Lexington, Kentucky, is a top‑ranked private liberal arts college featuring a community-driven, personalized approach to a liberal arts education through 48 majors. Founded in 1780, it is the 16th oldest institution of higher learning in the country, with approximately 1,000 students.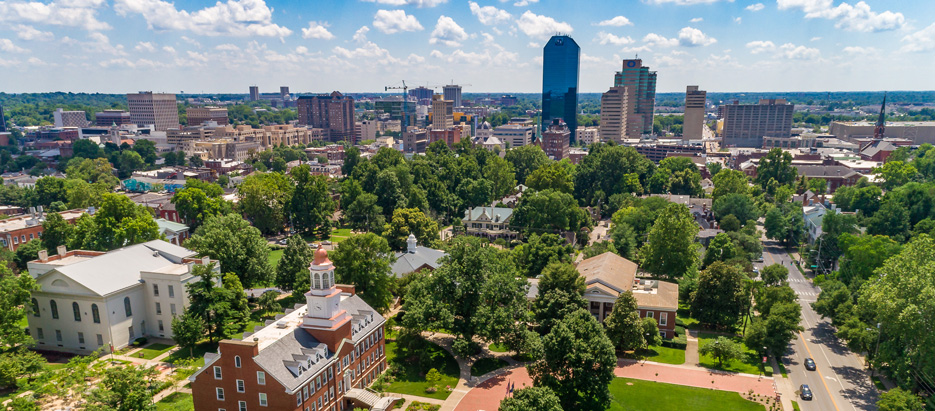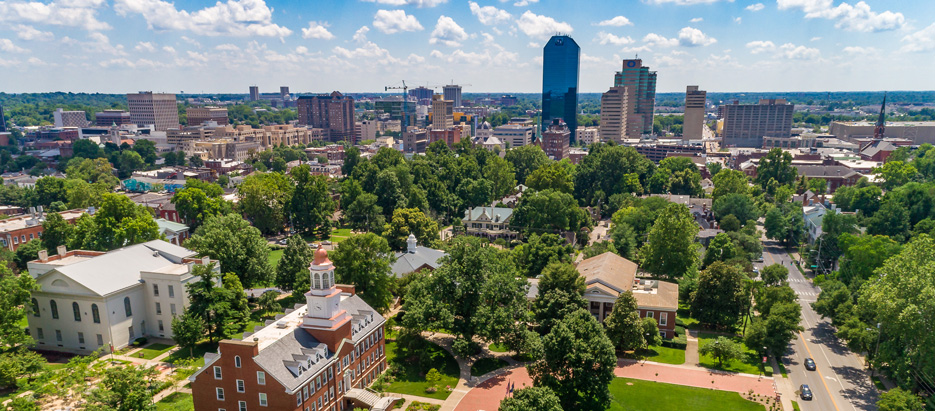 Commitment to the Liberal Arts
Transylvania University prides itself on its long tradition of liberal arts education, but what does "liberal arts" mean?
Mission and Values
Through an engagement with the liberal arts, Transylvania University prepares its students for a humane and fulfilling personal and public life by cultivating independent thinking, open-mindedness, creative expression and commitment to lifelong learning and social responsibility in a diverse world.
The word "liberal" comes from the Latin liberare, meaning "to free." A better term, then, could be "liberating arts," because that is what a liberal arts curriculum aims to do: liberate students from ignorance, preconceptions and limitations — self-imposed or otherwise.
The "arts" aren't just limited to subjects like sculpture, dance or drama, either. Instead, they refer to all human pursuits worthy of intensive study and reflection, from chemistry to history to music.
By embracing all of human knowledge, the liberal arts clear the way for pioneering. Who says that a biology major can't also study religion, or that environmental studies and Spanish have nothing to do with one another? The liberal arts enable you to draw connections between disparate fields of study, examine ideas and concepts and challenge underlying assumptions.
Questioning everything expands your intellectual capacity. Who am I? What does it mean to be human? What can humans accomplish? What is freedom? What is success? A liberal arts education is defined by the questions, not the answers.
A Brief History of Transylvania University
Thomas Jefferson was governor of Virginia when that state's legislature chartered Transylvania in 1780 as the first college west of the Allegheny Mountains. He later looked to Transylvania as an educational model, writing to a friend in 1820 that "If…we [Virginians] are to go a begging any where for our education, I would rather it should be to Kentucky than any other state, because she has more of the flavor of the old cask than any other."
If…we [Virginians] are to go a begging any where for our education, I would rather it should be to Kentucky than any other state, because she has more of the flavor of the old cask than any other.

Thomas Jefferson
By the time Kentucky became a state in 1792, Transylvania had already earned the reputation of offering a first-class education.
In its early years, Transylvania included a medical school, a law school, a seminary and a college of arts and sciences that educated thousands of the young nation's leaders in government, business, medicine, law and education.
Famed statesman Henry Clay was a law professor and a member of Transylvania's Board of Trustees. Transylvania alumni include distinguished public figures such as founder and hero of Texas Stephen F. Austin, abolitionist Cassius M. Clay, U.S. vice presidents John C. Breckinridge and Richard M. Johnson and Supreme Court justices John Marshall Harlan and Samuel Freeman Miller. Fifty U.S. senators, 101 U.S. representatives, 36 governors and 34 ambassadors are numbered among Transylvania graduates.
Now in its third century, Transylvania continues to draw inspiration from its history while embracing the present and future as one of the nation's top liberal arts colleges.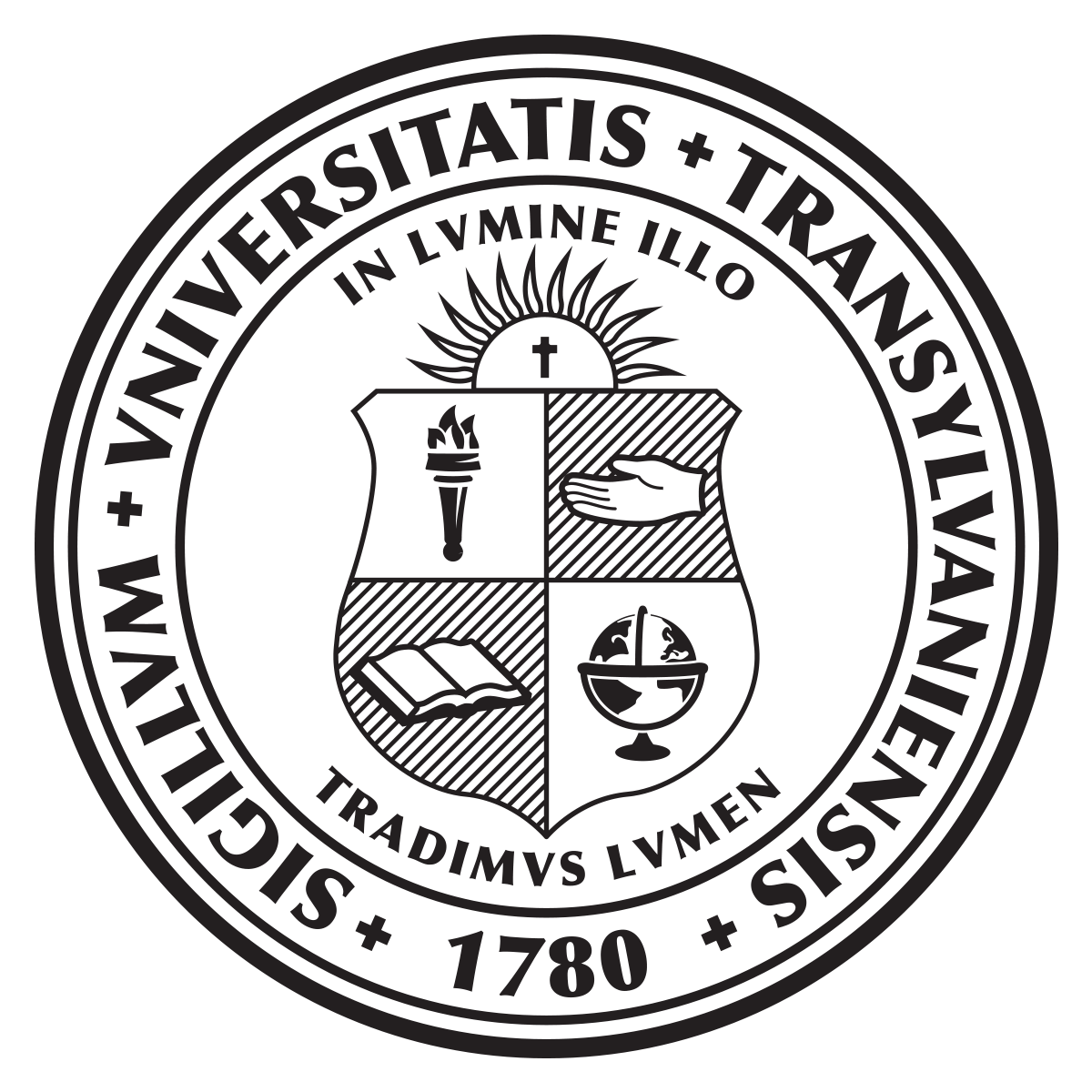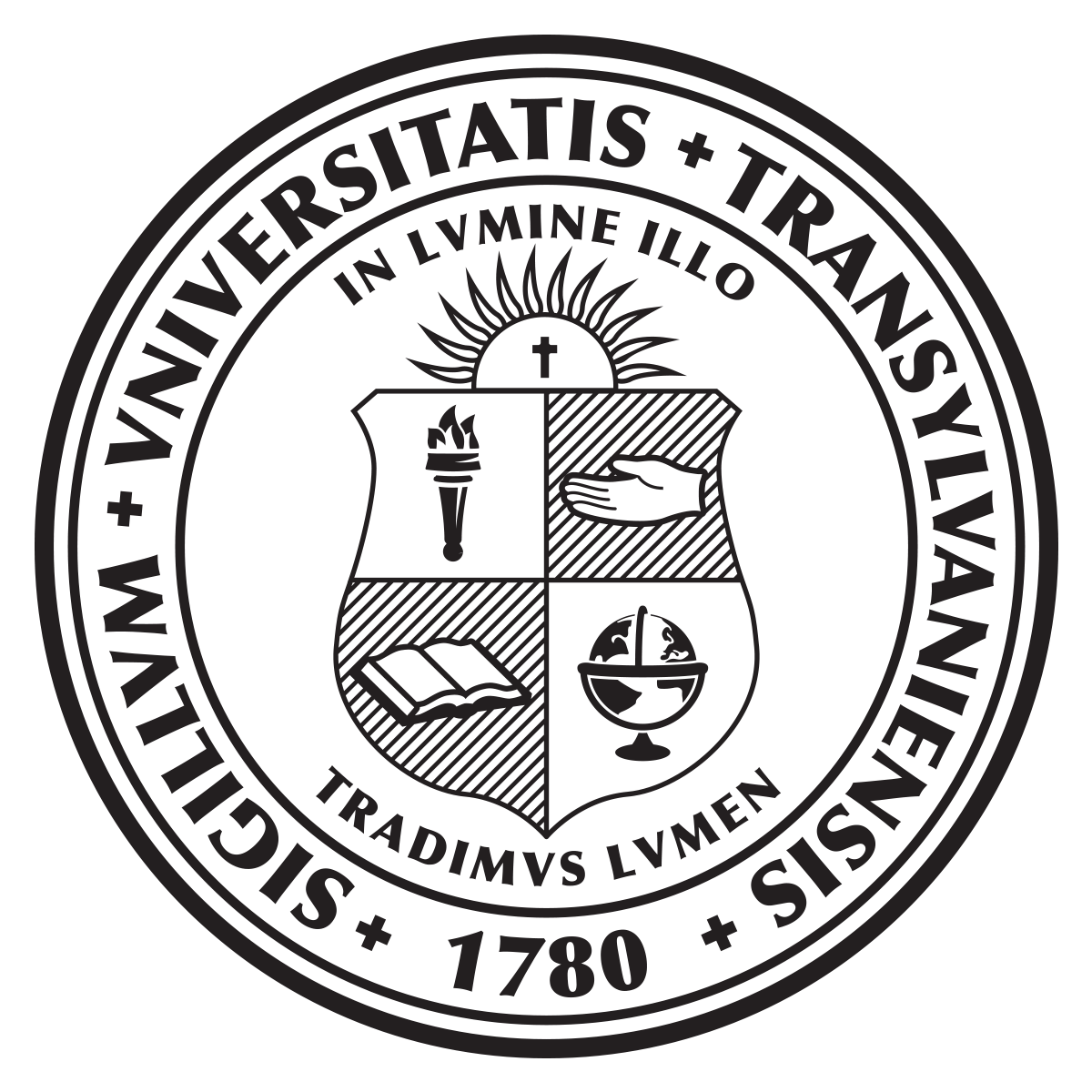 What's in the Name?
The name Transylvania comes from Latin and means "across the woods"—a good description of the vast, heavily forested area between the Ohio and Cumberland rivers settled by American colonists in the 1770s. A group of pioneers (whose chief scout was Daniel Boone) chose the name Transylvania Colony when they established a settlement near modern-day Lexington.
The colony didn't last. The name, however, lived on when the Virginia Assembly chartered our institution as Transylvania Seminary in 1780. We've been known by several different names over the years, even going by Transylvania College for more than half of the 20th century before finally returning to the historic name of Transylvania University in 1966.
Transylvania Seal
The university seal was created in 1909. Inscribed on it is the university's motto, In Lumine illo Tradimus Lumen, or "In That Light, We Pass On the Light." The seal bears the heraldic symbols of a torch, hand, book and globe, which represent truth, faithfulness, learning and service to the world.
Affiliation
Transylvania is committed to cultivating a campus environment of mutual respect and impassioned conviction and developing leaders who will succeed in a diverse and connected world. The community embraces individuals of all faiths and spiritual practices and strives to create an atmosphere of honest inquiry where everyone feels welcome.
Transylvania established an affiliation with the Christian Church (Disciples of Christ) in 1865. The history of the Disciples reveals a focus on unity in faith, higher education as a path to understanding and tolerance when faced with differences. Transylvania is proud to embrace these same values.