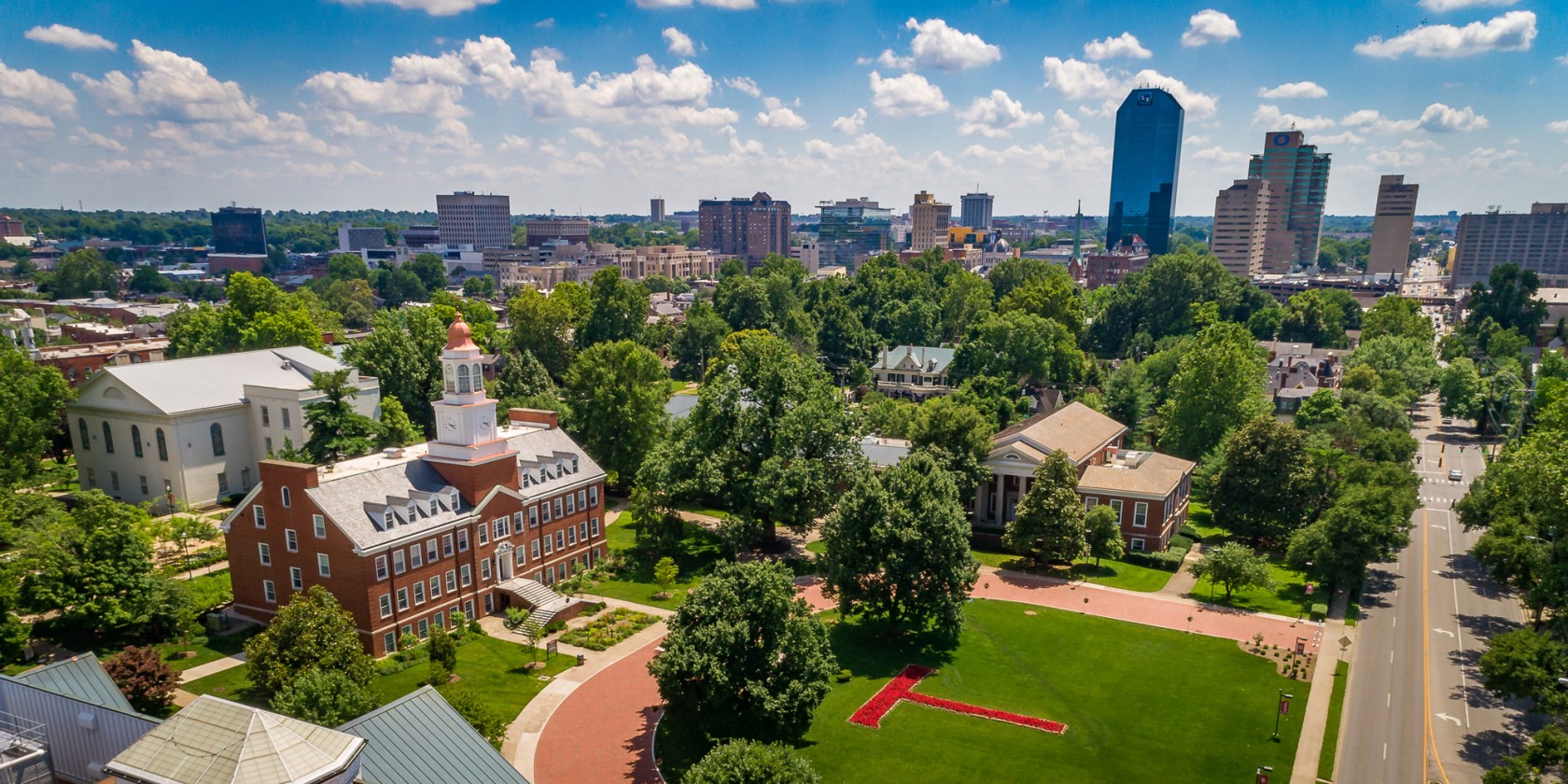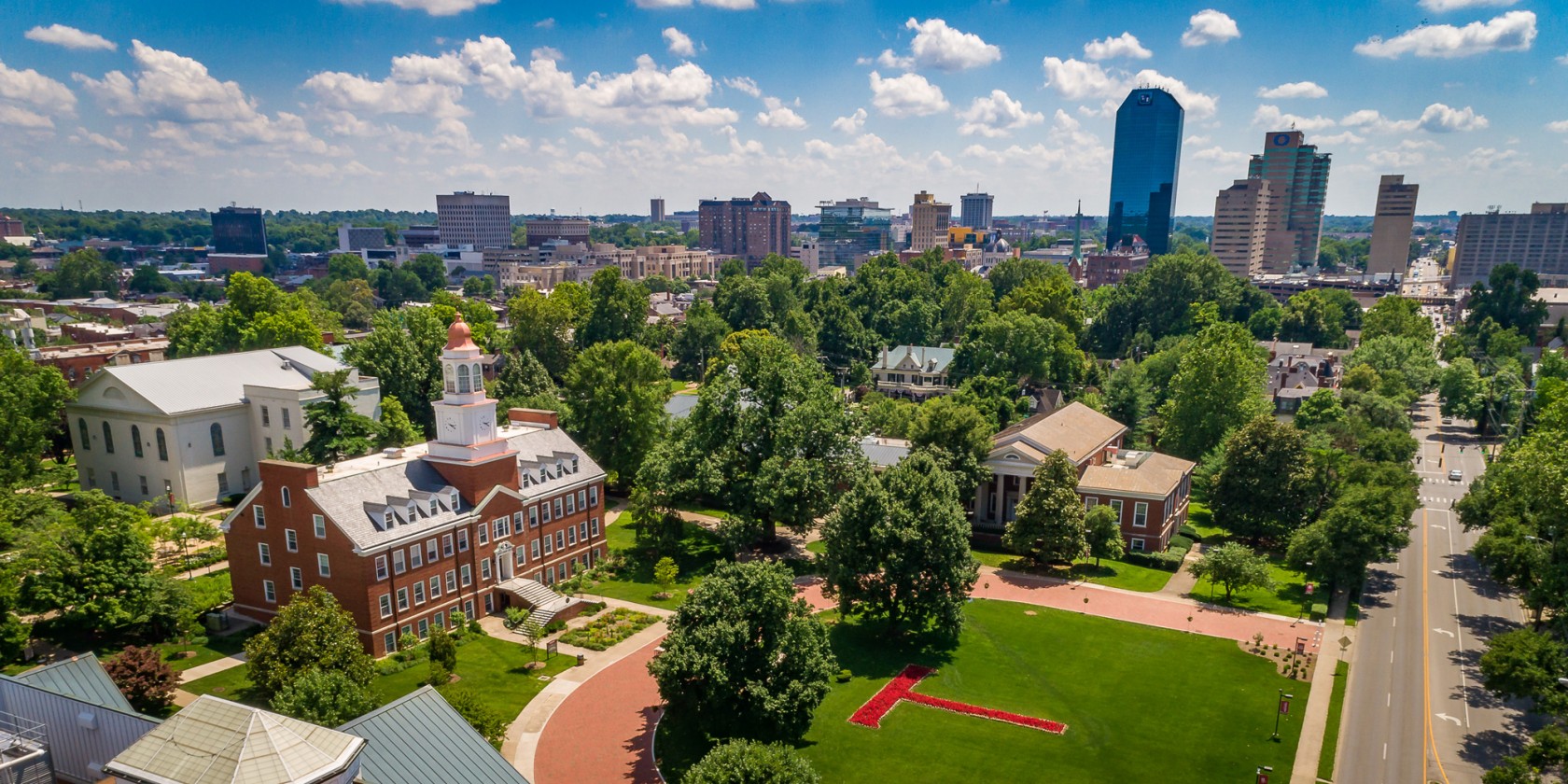 The Perfect College City
About Lexington
Being in the heart of Lexington, Ky., a thriving city of 300,000 people, sets Transylvania apart from most other liberal arts colleges. It's a distinction that will define your quality of life and your future.
A complete college experience is more than what happens on campus. It's about access to internships and jobs, community service, arts and culture, interaction with a diverse population and numerous other opportunities that will make you career and grad school ready.
You want to spread your wings, to grow academically, socially, personally and culturally. And have fun. Take a look at just a preview of what we have to offer:
131 public parks
24 miles of shared-use trails designed for running and biking
Third-highest number of performing arts, sports, and related event centers (per 100,000 people).
---

NOT JUST ANY CITY
#2 Best Midsized City for New Grads – OnlineDegrees (2018)
#3 Safest Cities in America – SafeWise (2019)
#7 Best Cities for New College Grads – SmartAsset (2019)
#8 Best City to Live in America – Money (2018)
Top 10 Best Cities for Entrepreneurs – The Penny Hoarder (2018)
#12 Best Cities for Quality of Life – Nerdwallet (2017)
#13 Cheapest Cities for College Students – Student Loan Hero (2018)
#24 Best Cities for Young Professionals – Thrillist (2018)
#26 Best Big Cities to Live In – Wallethub (2019)
#29 Best Places to Live in the U.S. – U.S.News & World Report (2019)
#31 Most Livable U.S. Cities – USA Today (2017)
#42 Best Place for Business and Careers – Forbes (2018)
Top 50 Best Foodie Towns in America – The Daily Meal (2019)
Top 50 Best (smaller) College Towns for Live Music – Good Deed Seats (2018)
Best Places for Recent Grads to Find Jobs – NerdWallet (2015)
Percent of population between 20 and 34: 25.6%
Median rent: $611
Median household income, 2014: $45,615
Average projected job growth statewide, 2012-22: 17.0%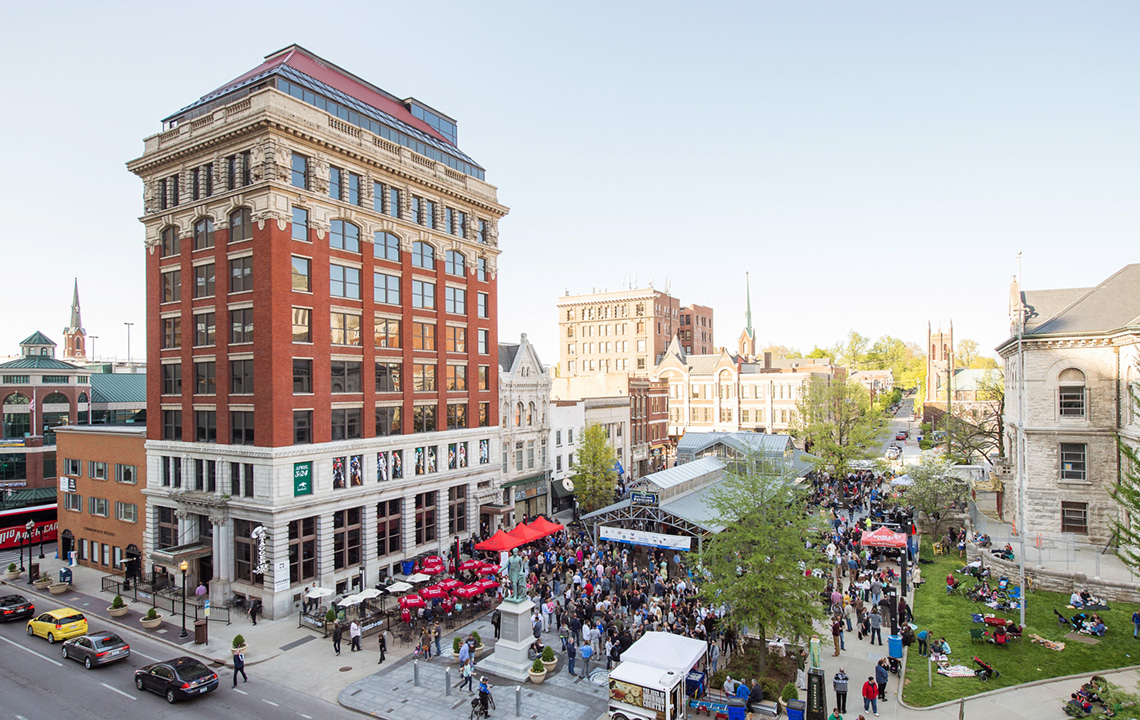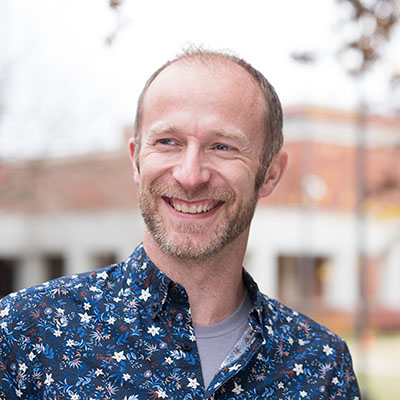 Lexington is a fantastic city for artists. It has the culture of much larger cities. And there is a general knowledge and understanding of art that probably doesn't exist in a lot of other communities in the state.
Kurt Gohde,
professor of art
While You're Here:
See the horse races at Keeneland
Shop at The Square
Bike the Legacy Trail
Visit our many downtown murals
See a movie at Kentucky Theater
Go to a concert
Catch a Lexington Legends game
Major Employers:
Toyota
Valvoline
Lexmark International
Tempur Sealy International
Big Ass Fans
J.M. Smucker
Lockheed Martin
Alltech Inc.
Lexington Clinic
Link-Belt Construction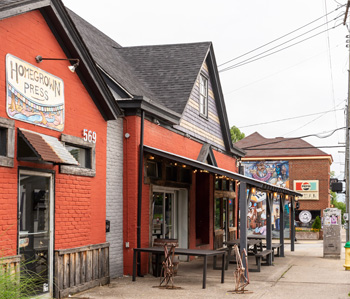 Bikes Are Welcome
Lexington is a very bike-friendly city. You can get from your dorm room to your internship in downtown Lexington, then out to ride the beautiful rural trails of the Kentucky Horse Park with ease. Don't have a bike? No problem. The Transy Bikes shop in the campus center will loan you a bicycle, helmet and lock for free and even teach you to do basic maintenance and repairs.