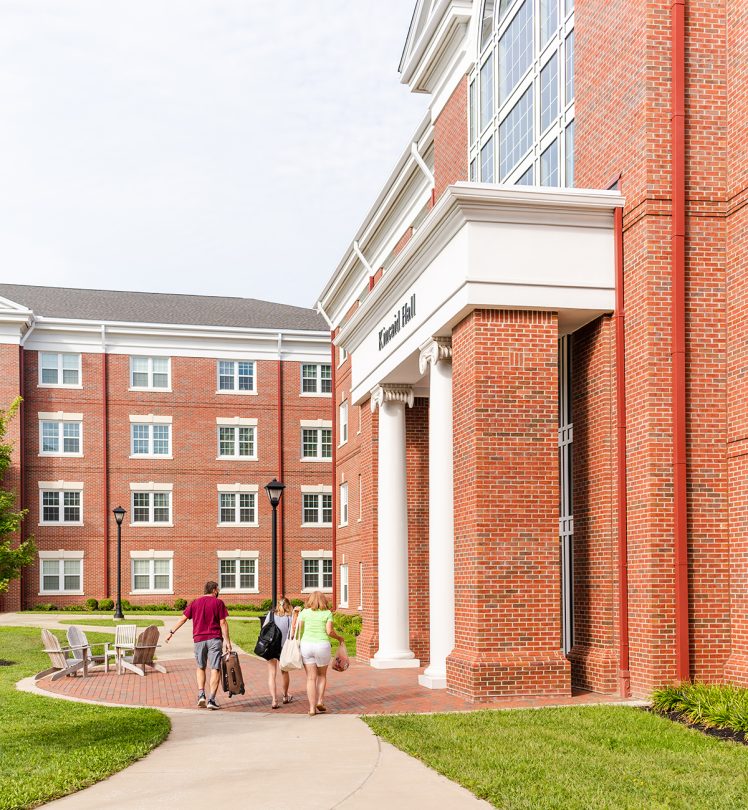 From trash cans to extra masks, Transylvania University students should know what to pack — and what's best left at home — before heading to campus over the next few weeks.
Being prepared will help them thrive at college while focused on things that are more important than, say, keeping snacks from getting stale — i.e., remember to bring a chip clip. Masks are another obvious/not-so-obvious issue: Sure, they're a no-brainer these days, but just one or two cloth masks might get pretty dirty when the reality of having to do laundry sets in. Several may be a good idea.
Speaking of snacks, Keith Jones, director of housing and residence life, recommended brining containers for food you may want to share. Other tips on staying healthy include bringing sanitizing wipes and sprays (keychain hand sanitizers are convenient).
Some things new students may not think they need to bring — but should — are shower curtains and trash cans (Transylvania does provide recycling bins).
But leave the proverbial kitchen sink at home. "Students might also want to err on limiting the amount of stuff they would bring that might cramp or lessen the ability to have their own space within their room," Jones said.
Plus, communication is good: "Encouraging conversations between roommates and what the other plans to bring also helps in cutting back on unnecessary duplicate items," he continued.
Before coming to campus, read the latest updates to our Healthy at Transy guidelines. Also, students are reminded to upload a copy of their completed vaccination card. The next vaccine clinics are Aug. 20 (new student move-in day), 28 and 29 in the Campus Center. Those who aren't fully vaccinated or haven't uploaded their cards can get their required return-to-campus testing on those dates.
Packing list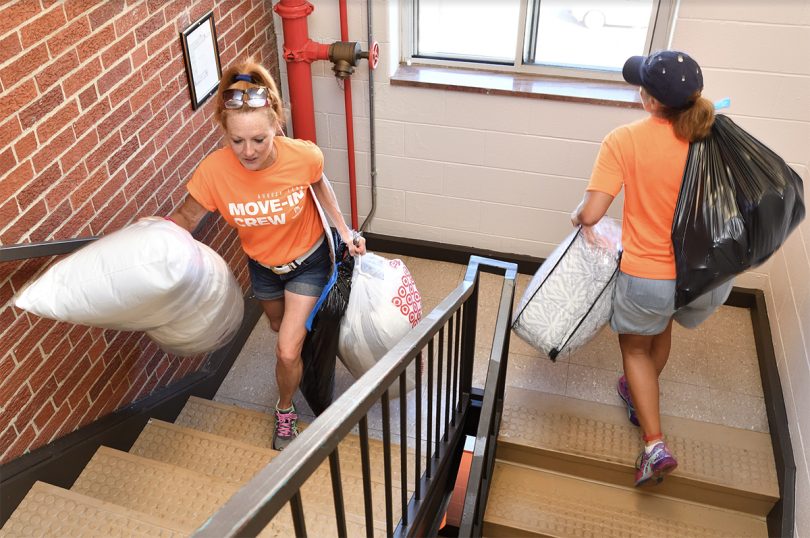 RESIDENCE HALL ROOMS
Extra-long twin bedding
Pillows
Trash can
Shower curtain
Mattress pad
Desk lamp
Hangers
Laundry supplies/quarters for laundry
Basic cleaning supplies
Containers to share snacks
Full-length mirror
Small vacuum or broom
Storage containers
Decorations (rugs/posters, etc.)
RANDOM
Tacks/small nails, depending on your building

Microwave (max 700 watts)
Mini fridge (max 3.2 cubic ft.)
Chip clips
Can opener
Travel mug/reusable water bottle
Dish soap/sponge
Coffee maker with automatic shut off
IDs
Bank cards
Board games or card games
Dishes/cookware/utensils
THE ESSENTIALS
Face masks
Hand sanitizer/wipes
Toothbrush, toothpaste and floss
First-aid kit
Prescriptions/OTC medications
Sunscreen
Tissues
Q-tips/cotton balls
Hair products
Nail clippers
Shower caddy and shower supplies
Shower shoes
Towels, wrap/robe
Deodorant
Hair dryer
ELECTRONICS
TV cables
Chargers for all devices
Laptop computer
Laptop bag
TV
CLOTHING
Seasonal gear

Interview/business outfit
Spirit Week outfits
Transy swag
Umbrella/rain coat
Belts
SCHOOL SUPPLIES
Highlighters
Folders
Notebooks
Index cards
Post-it notes
Weekly planner
Stapler
Tape
Pens, pencils
Permanent markers
Looseleaf paper
Calculator
Bag or Backpack
WHAT NOT TO BRING
Toasters, indoor grills, anything with an exposed heating element, candles, hot plates, space heaters and toaster ovens
Your entire wardrobe
A printer — almost every building has one
Animals — except fish in a 5-gallon or less tank and emotional support animals registered through our disability services office
Extra furniture — may students bunk their beds to make room for additional furniture, but all the furniture in the room must stay in the room
Command strips — they peel paint and ruins drywall
Prohibited items listed in the student handbook (e.g., fireworks, alcoholic beverages, knives, etc.)