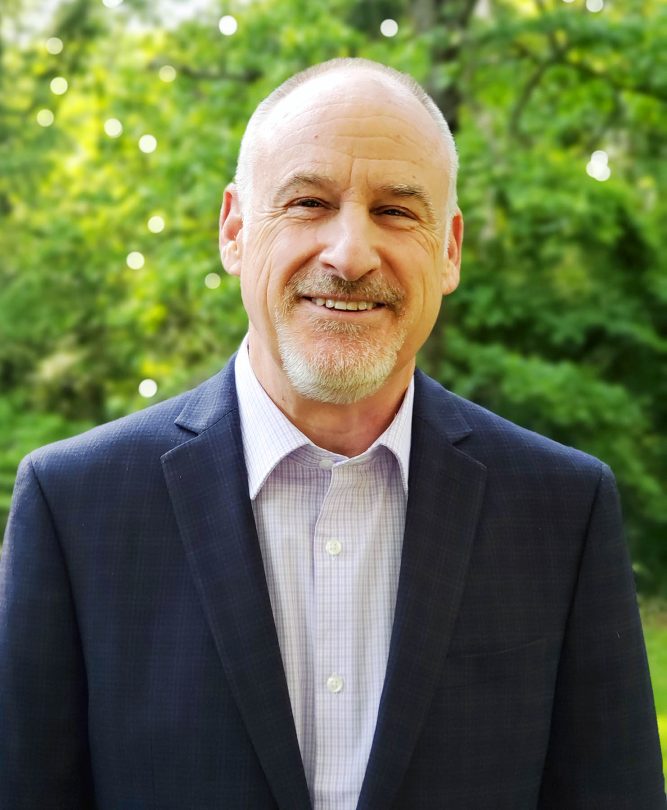 Nelson Murphy, a financial operations executive with experience in corporate and higher education fields, has been named as Transylvania University's new vice president for finance and administration. Murphy succeeds Marc Mathews, who is retiring at the end of the month.
The Syracuse, New York, native brings a wide range of expertise to Transylvania, with a heavy emphasis on accounting, business restructuring, treasury, cost control and financial reporting, and he has served at the vice president level within academia and at some of the nation's largest corporations.
"I'm excited to join the team at Transylvania led by President Brien Lewis as we build on the university's recent successes and strong financial foundation," said Murphy. "Being in the heart of Lexington — and at one of the nation's top liberal arts colleges in a city this size — is something I'm looking forward to."
Murphy received a bachelor's degree in accounting from Wake Forest and began his career in financial operations for AT&T. There he held a variety of professional and management positions in cost accounting, financial planning, international operations and served as vice president for AT&T's Europe, Middle East and Africa division and as the chief financial officer for its international division.
For nine years, Murphy worked with Northrop Grumman, serving as vice president of business management for its defensive systems division and as treasurer for its electronics systems sector. In addition, he served as vice president of international finance for Syniverse Technologies in Luxembourg.
In 2015, Murphy transitioned to higher education, taking on the position of executive vice president for finance and operations at Catawba College in North Carolina, where he oversaw many of the same areas he will manage at Transylvania, including business and finance, facilities and public safety. Most recently, Murphy was the vice president for business and finance at Lenoir-Rhyne University.
"Nelson brings a wealth of experience to Transylvania that will make an immediate impact on our ability to meet our financial and strategic goals," Lewis said. "I'm very much looking forward to working with him again and helping introduce him to the Lexington community, which has been so welcoming to me this past year."
Murphy will join Transylvania on July 1.