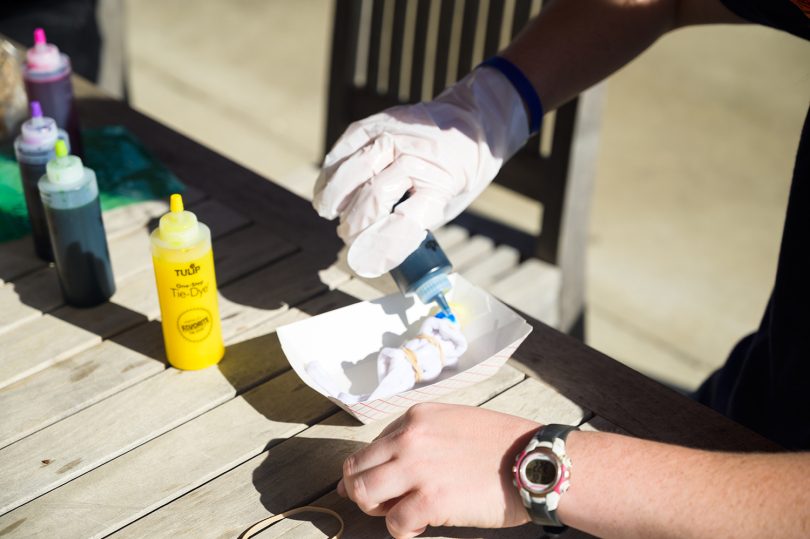 Over Transylvania University's recent fall break, students were able to refuel from the compact course load of the modular curriculum. The university's student life office hosted several events that helped them unwind and keep engaged with campus life — while supporting the Healthy at Transy initiative.
These events included tie-dyeing face masks at an outdoor pavilion behind the new Campus Center. Not only was this a great way to fashion out and flex your mask, it was a way to feel safe and look good doing so.
"We made masks to keep the community safe during the module break for students who remained on campus when many students chose to go home. They created their own designs on the masks and then were able to wear them," explained Madelyn Frost, who until recently served as assistant director of campus life.
As Kentucky has seen an increase in cases lately, the masks have become a big asset to campus living.
"It is important to still build community while also keeping social distance. Even though this is challenging with the rising cases in Kentucky, cultivating community through safe, socially distanced events provides an opportunity to foster a sense of belonging on campus," Frost said.
---
About the author: Kennedy Irakoze '23 is a business marketing major from Kigoma, Tanzania, and a work-study student for the Office of Marketing and Communications.