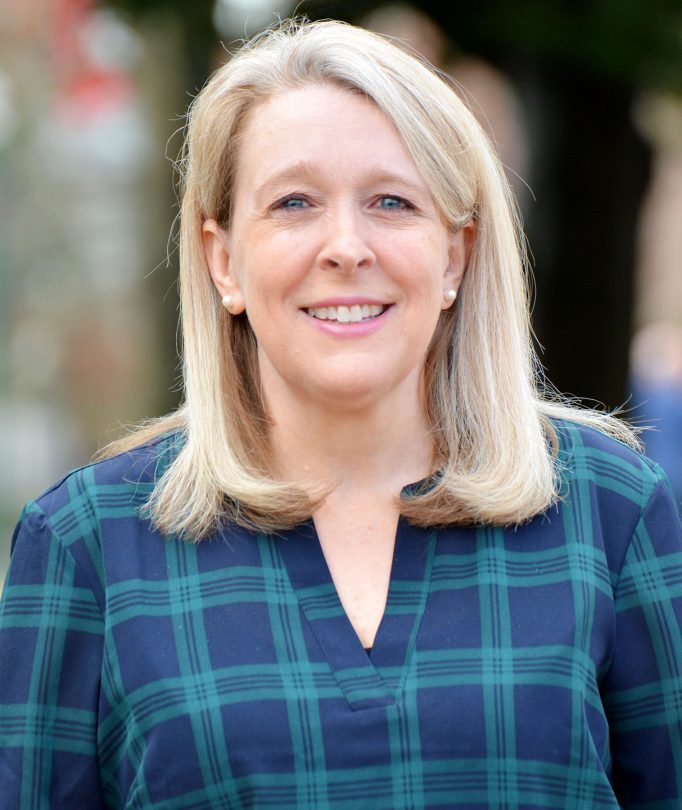 Transylvania President Brien Lewis announced Wednesday that Robin Prichard will take on the role of special assistant to the president for public health. In this role, Prichard, Transylvania's coordinator of pre-health preparation programs, will serve as the lead for the university's COVID-19 pandemic response.
"Robin's work in the public health field, as well as her background in guiding students into careers in the health sciences, provides a unique opportunity for us to have a primary point of contact for our community," Lewis said. "It's important for us to have someone who can focus on coordinating information and answering inquiries on our Healthy At Transy plans."
In this temporary, collateral duty role, Prichard will coordinate all aspects of health policies, practices and protocols regarding the novel coronavirus and COVID-19 on Transylvania's campus for all faculty, staff, students and campus visitors.
Prichard attended Transylvania before graduating from the University of Kentucky College of Pharmacy and practiced community pharmacy in both Kentucky and Tennessee. She also holds a Master of Divinity from Samford University and worked with college students while serving as the college minister at Calvary Baptist Church in downtown Lexington.
As a special assistant, Prichard will provide advice and counsel to the president and senior leadership team on all public health matters and how the university responds to the novel coronavirus and COVID-19. She will also serve as the university's liaison with all levels of government, with other institutions of higher education and with other community agencies and organizations.
"Transy's community is what makes it so special," Prichard said. "I felt that as a Transy student, and it still holds true today as I work as a staff member. I am excited to be a part of helping to support the Transylvania family as we take steps to stay well and ensure that students, faculty and staff have the most productive learning environment."
Pre-health students at Transylvania are well acquainted with Prichard. Her role in the career development office is to help prepare students in the pre-health disciplines for acceptance into graduate and professional programs. She does career counseling, helps students explore vocations, aids in preparing students for interviews and serves on the Pre-Health Advisory Committee.