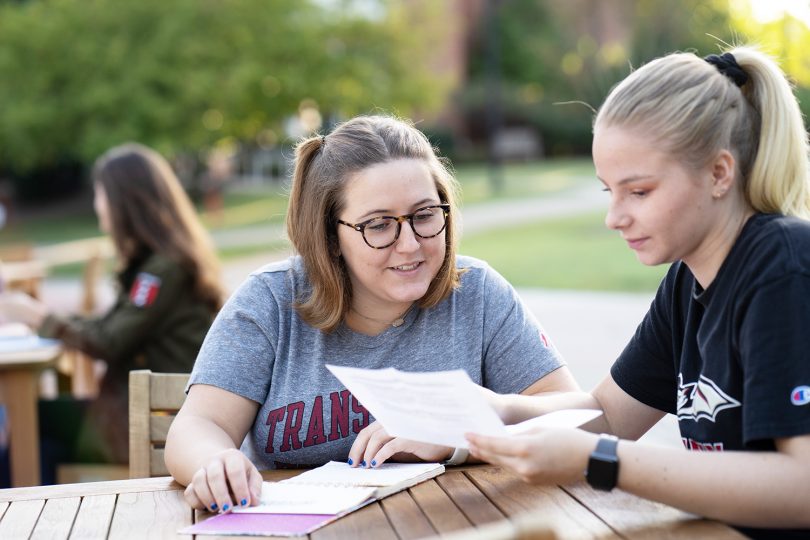 Transylvania University's academic dean and registrar have updated the school's policy on advanced placement scores earned on AP exams taken in high school. While the university normally accepts scores of 4 or 5 on AP exams as a unit of credit for a course at Transylvania, the policy has expanded to also accept a score of 3 as a unit of credit.
The updated policy begins with this fall's incoming class.
Expanding this policy not only allows these students to apply these credits toward graduation, but it also provides them with more scheduling flexibility. The more credits a student brings in, the more opportunities they'll have to explore Transylvania's numerous course offerings.
"The university is committed to promoting a culture of lifelong learning, and the expansion of this policy coincides with the school's mission," said Johnnie Johnson, interim vice president of enrollment. To ensure Transylvania has the most up-to-date AP scores, students should have all official scores sent to the school's admissions office. AP scores can be ordered from the College Board.
If you have questions about AP scores or dual-enrollment courses, please contact your admissions counselor, or email the admissions office.