Transylvania University is pleased to present a year of concerts, lectures and readings that are free and open the public. Transylvania's theme for the 2017-18 academic season is Living Generously.
Previous Events 
---

All Me: The LIfe and Times of Winfred Rembert
Q&A with filmmaker Vivian Ducat
Thursday, Sept. 7, 6 p.m., Lyric Theater
With his intensely autobiographical paintings depicting the day-to-day existence of African Americans in the segregated South, Winfred Rembert has preserved an important, if often disturbing, chapter of American history. His indelible images of toiling in the cotton fields, singing in church, dancing in juke joints, or working on a chain gang are especially powerful, not just because he lived every moment, but because he experienced so much of the injustice and bigotry they show as recently as the 1960s and 70s.
Read more about the film here.
---
Alltech Science Talk by Lee Dugatkin
"How to Tame a Fox and Build a Dog"
Tuesday, Sept. 26, 7 p.m., Carrick Theater, Mitchell Fine Arts Center
Professor Lee Dugatkin, an evolutionary biologist and historian of science in the department of biology at the University of Louisville, will give the first Down to a Science lecture, "How to Tame a Fox (and Build a Dog)," at 7 p.m. Tuesday in Carrick Theater. A book signing will follow the lecture, which is open to the public.
---

Look & See: A Portrait of Wendell Berry
Wednesday, Oct. 11, 6 p.m., Carrick Theater, Mitchell Fine Arts Center
Transylvania will host a free screening of "Look & See: A Portrait of Wendell Berry" at 6:30 p.m. Oct. 11 in Carrick Theater. John Piotti, president of American Farmland Trust, will introduce the film about the renowned Kentucky author, and a Q&A will follow.
Read more about the film here.
---
Constance and William Collis Lecture Series presents Joan Breton Connelly
"Growing Up Athenian: The Parthenon Sculptures, Identity, and Genealogical Myth"
Thursday, Oct. 27, 7:30 p.m., Carrick Theater, Mitchell Fine Arts Center
Joan Breton Connelly, professor of classics and art history at New York University, will present the lecture. This lecture series has been made possible by a generous gift from Constance and William Collis and board members of the Hellenic Ideals Program.
---

Moosnick Lecture with Rabbi Rachel Sabath Beit-Halachmi
"Jewish, Christian, Muslim Hope: Why We Need Each Other Now"
Wednesday, Nov. 1, 7 p.m., Carrick Theater, Mitchell Fine Arts Center
Rabbi Sabath serves the Hebrew Union College-Jewish Institute of Religion as President's Scholar and as the national director of recruitment and admissions. She also has served as vice president of the Shalom Hartman Institute in Jerusalem, where she was a faculty member for more than a decade.
She has co-authored two books, writes a monthly column in the Jerusalem Post and contributes to The Times of Israel, The Huffington Post and other publications.
---

James W. Pardew
"The United States and the World Today—Lessons from the Balkans"
Wednesday, Jan. 31, 7 p.m., Cowgill 102
James W. Pardew, former U.S. ambassador to Bulgaria and author of "Peacemakers: American Leadership and the End of Genocide in the Balkans ," will give a talk at 7 p.m. in the Cowgill Center, Room 102. 
---
Kenan Lecture: Tracy Kidder and Deogratias Niyizonkisa 
Thursday, March 1, 2018, Haggin Auditorium, Mitchell Fine Arts Center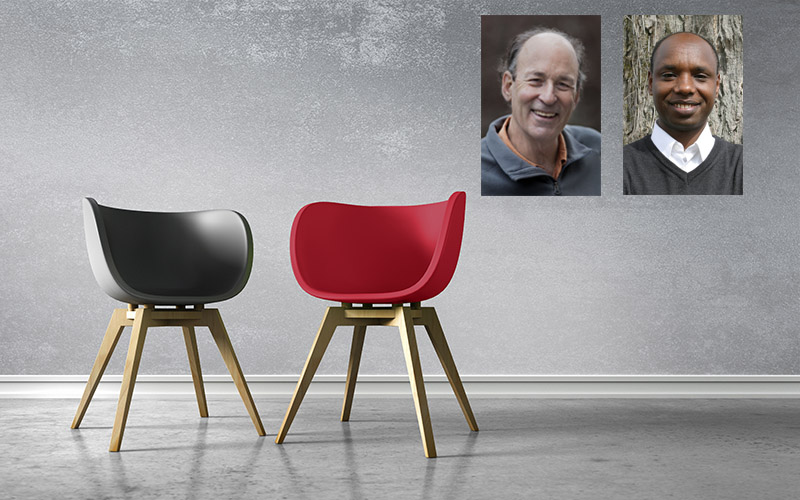 Transylvania University's 2018 Kenan speakers will be author Tracy Kidder and Deogratias Niyizonkiza, the subject of his book, "Strength in What Remains."
The book tells the story of Deo's flight from the killing fields of Burundi in the early '90s to New York, where he lived for a while in Central Park before being taken in by a couple, learning English and completing undergraduate degrees in biochemistry and philosophy at Columbia University. He then attended Harvard to study public health and Dartmouth for medical school. Kidder's awards include the Pulitzer Prize, the National Book Award and the Robert F. Kennedy Award. Generosity, which is the theme of this academic year, will be the topic of the conversation.