Medical Insurance
Please note that everyone who participates in any Transylvania-affiliated education abroad program will be required to provide proof of medical insurance prior to departure.
Travel Insurance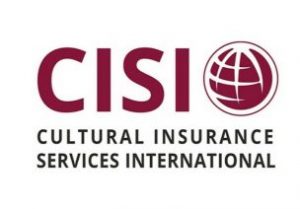 Any student studying abroad on a faculty-led program, as well as on any GlobalTransy program that does not include insurance and on summer grant-funded travel, will be required to purchase travel insurance from Cultural Insurance Services International . This policy provides thorough coverage for your time abroad, including up to $2000 of Trip Cancellation. Please review the CISI Summary of Benefits for more information on your coverage, and for CISI contact information.
Once a student has been registered for a trip abroad, the Office of Global and Intercultural Engagement will enroll the student in CISI, and the cost of the policy will be billed to their student account.  Cost depends on the amount of time abroad. 
Once a student is enrolled, they will receive an email from CISI containing their participant ID card, policy brochure, claim form, and Consulate letter.  Students will also be prompted to create your MyCISI account, where you can print documents, upload a trip itinerary, locate a provider, and obtain various resources.