We've made the ultimate packing list, just for you!

Your room—The home away from home
Twin Extra-Long Bedding. A regular twin comforter or quilt is long enough, but XL sheets are a must.
Pillows
Mattress pad—go from dorm bed to 5-star hotel bed just like that!
Desk Lamp
Small fan
Hangers
Laundry basket/bag/hamper
Laundry supplies
Extension cords and surge protectors
Medium-size garbage bags
Paper towels
Cleaning wipes
Small vacuum or broom
Storage baskets/boxes, especially under-bed containers.
Decorations—Transy has a poster sale at the beginning of the year, and Wal-Mart and Target are near by, so it isn't necessary to bring too much on move-in day.
 School supplies—Your favorite part of going back to school for the past 13 years
Computer or laptop
Highlighters
Folders
Notebooks
Index cards
Post-it notes
Weekly planner (trust us on this one)
Stapler
Tape
Pens, pencils and a container to hold them
Permanent markers
Loose-leaf paper
Calculator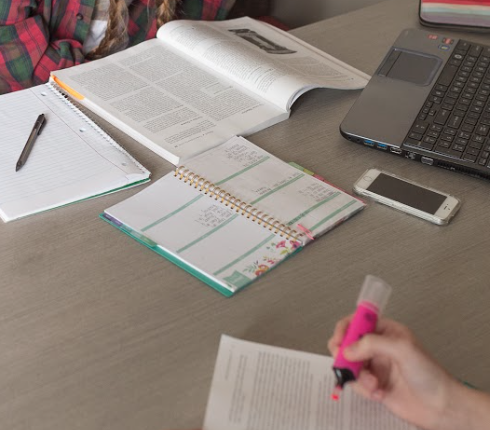 The essentials—You're gonna need these
Reusable water bottle
Toothbrush, toothpaste and floss
Band-aids
Medications (Ibuprofen, vitamins, decongestants, cold medicine, Neosporin, etc)
Sunscreen
Tissues
Q-Tips/Cotton balls
Hair products
Nail clippers
Shower caddy and shower supplies
Shower shoes
Towels
Towel wrap/robe
Deodorant
Chapstick
Hand sanitizer
Umbrella, raincoat and rain boots
Quarters for laundry
Random items—Not necessary, but great to have around.
Ziploc bags
Dishes and utensils (microwave-safe)
Dish soap and sponge
Travel mug
Coffee maker
Chip clips
Can opener
Mini fridge (max. 3.2 cubic ft.)
Microwave (max. 700 watts)
Flash drive
Chargers
Cable for TV
Headphones
Backpack
Gym/Overnight bag
Extra bed sheets
Full-length mirror
Area rug
Command strips
Movies and board games
Bicycle and sports equipment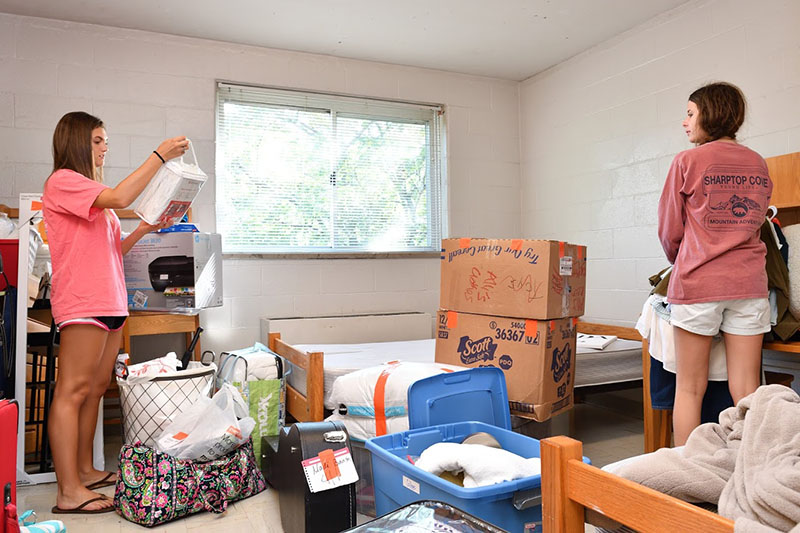 What not to bring—We promise you won't miss these things, except for your dog.
Toaster, candles, indoor grills, microwave ovens, hot plates and space heaters. 
Your entire wardrobe. Here are a few packing tips:

#1: All those high school club and sport t-shirts? Put them in a pile, cut the pile in half, then imagine all the free Transy t-shirts you're going to get and make some more room for those.

#2: Pack for the season—even though Kentucky can have all four seasons in one week. Bring just a handful of out-of-season wear so you are ready for days when Mother Nature's changes are unexpected.

#3: Bring one or two business outfits for interviews or presentations when you'll need to dress to impress #OhYouFancyHuh?

#4: You may actually want a few of those crazy high school Spirit Week outfits. Halloween, '90s Night, Middle School Throwback Dance and Raf Week are taken very seriously.

A printer. Almost every building has one!
Animals, except fish. Sorry, Fluffy.
Extra furniture—yet. Many Transy students bunk their beds to make room for futons or a chair, but we recommend getting settled on move-in day first. Supplied furniture cannot be removed from the room.
Duplicates of what your roommate is bringing. Talk before move-in to avoid having 2 TVs, fridges and microwaves.
Trash or recycling cans or desk chairs. Your room comes supplied with these.