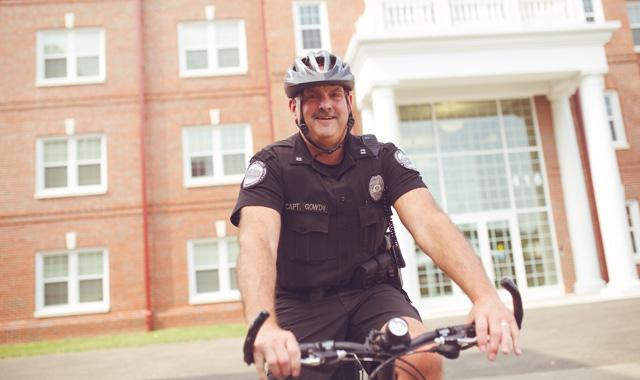 Officers in the Department of Public Safety (DPS) are commissioned as peace officers through the Secretary of Justice. They regularly attend training and are certified in first aid, automated external defibrillators and cardiopulmonary resuscitation.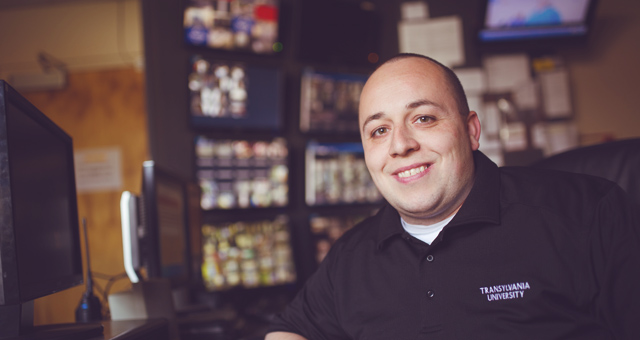 DPS officers work closely with local, state and federal law enforcement agencies and attend meetings with their counterparts from the Lexington police department, the Fayette County sheriff's office, Kentucky State Police and the University of Kentucky Police Department regarding common problems and criminal activity in the area.
Meet the Chief
Gregg Muravchick, Director of Public Safety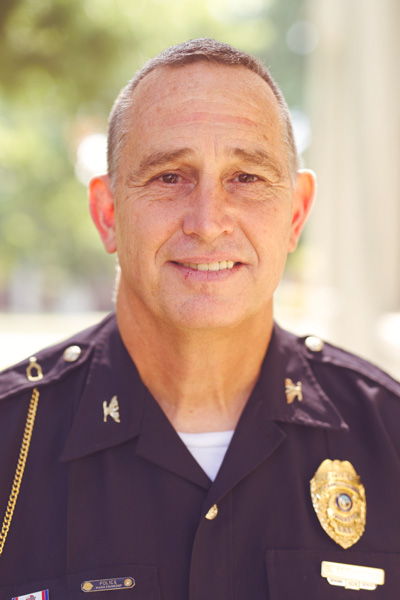 In the 1999 movie The Insider—starring Russell Crowe and Al Pacino—a police officer named Muravchick assists in the investigation of complaints filed by a tobacco industry whistleblower at Brown & Williamson in Louisville. Today, the "actor" who played Muravchick heads up Transylvania's Department of Public Safety.
How did a lifelong public servant end up playing a role in an Oscar-nominated film? Muravchick was a state trooper with a reputation for being skilled at handling even the most difficult people. His commander asked him to escort the director of the movie, Michael Mann, to the Kentucky Derby.
When Muravchick introduced himself to Mann, the director—intrigued by Muravchick's name—immediately asked where he was from. In the ensuing conversation, the two men learned they had grown up in the same Chicago neighborhood. A couple days later Muravchick received a call from the movie's casting director asking him to try out for the movie. That led to an offer of the part and time spent on the set in both Kentucky and California.
Since becoming Transylvania's director of public safety in 2011, Muravchick has implemented an Adopt a Dorm program that helps Transylvania's officers get to know the students they are protecting. In his view, the community only becomes stronger when the relationships are personal and everyone is pulling for each other.
"This is our family. Regardless of what position you hold, we're all working toward the same goal: providing the best atmosphere and experience for the students."