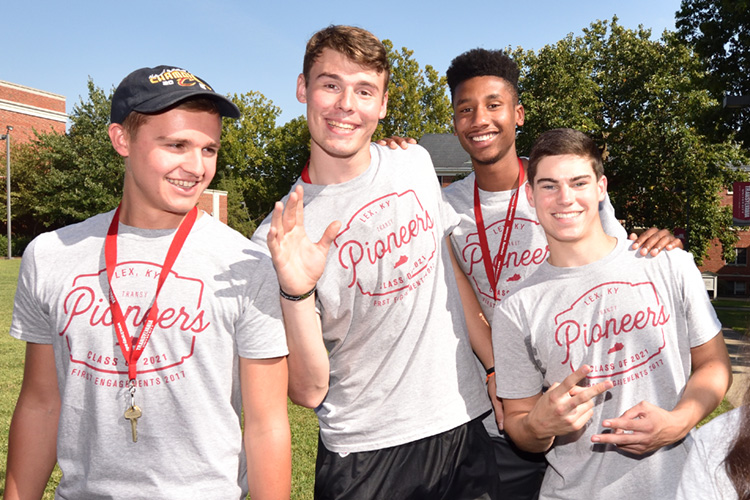 What is a First Year Ambassador?
First Year Ambassadors are new Transylvania students who have been trained on the resources available to campus and have started developing friendships with their class. By participating in one of our week long First Year Ambassador Programs, you will become a guide and ambassador for your entire Class of 2022. Because you will be so comfortable with Transylvania, you will be able to assist your fellow classmates during orientation and their transition into college.
Who Should Apply?
All incoming first year students who want to develop stronger connections to Transylvania and Lexington, get to know their classmates, and develop academic and well being skills for college success.
Program Details
This summer experience will give you a head start on your college career by embracing the adventure of college! There are four parts to each week:
Lex Like A Local
Explore galleries, concerts, dining and campus partners and give back to the community through service with our Campus and Community Engagement Team.
Bluegrass Adventure
Activities like kayaking, team building courses, hiking, and other unique outdoor Kentucky experiences.
True Transy
Meet with campus administrators, explore your intended major, develop academic skills, meet the Library and identify resources, get connected with Career Development and 100 Doors mentors, see all that Residence Life has to offer.
Ultimate Retreat
Learn skills for mental, physical and emotional excellence with Transy's Student Wellbeing Team.