Transylvania University's location in the heart of Lexington presents our students with many opportunities to engage meaningfully within our community. Our emphasis on mutually-beneficial partnerships with local non-profit organizations allows our students ample learning and growth experiences that also positively impact our local neighborhood.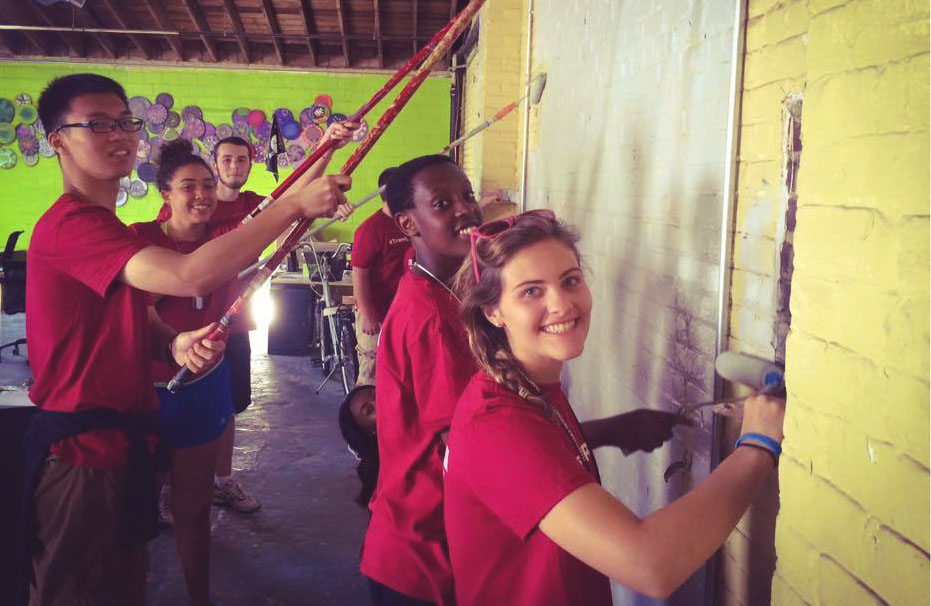 Our students are engaging with the community through weekly ongoing volunteer placements, work-study appointments, internships, research, and special projects.  Our efforts are focused on ensuring experiential learning that enhances students' classroom experience.  Our community partners serve as co-educators allowing our students insights into social justice issues as they relate to Lexington.
The Office of Campus and Community Engagement helps connect students, faculty, and staff with opportunities to explore and live out our civic responsibility.  We encourage all members of the Transy community to question social inequities of the world around them and find meaningful ways to engage within the community to help effect positive change.  We believe that any definition of the liberal arts includes an element of social responsibility both personally and institutionally.
Ongoing Engagement Opportunities
Student Volunteer Teams – Students can join one a Student Volunteer Teams that help to support the weekly needs at partner sites that are focused in the following areas: youth and education, affordable housing, domestic house and family support and food security.
Adopt-A-Cause – Student groups and organizations have the option of partnering with a local non-profit partner for a year-long commitment to help support them through volunteer and philanthropy efforts. God's Pantry Food Bank, and Kentucky Refugee Ministries are a few of the established partnerships.
Saturday-in-Service – One weekend of every month, the Office hosts a Saturday-In-Service project in the community.  Groups and individuals can sign up to join a 3-4 hour volunteer opportunity within the community.  A few of our sites include African Cemetery No.2, Habitat for Humanity, and Great American Clean-up.
Alternative Break Experiences – The Office offers week-long experiences in a community that focus on a specific social justice area.   Students lead two trips during the winter break and two trips during spring break.  One of our ongoing trips focuses on disaster relief and community building in New Orleans. 
Community-Based Work Study – Students who qualify for Federal Work-Study are eligible to complete their work-study hours at non-profit partners within the Lexington Community.  Our students have been placed with the following sites: The Carnegie Center, The Lyric Theatre and Cultural Center, and Bluegrass Community Foundation to name a few. 
London Ferrell Community Garden – In partnership with Seedleaf, the office helps to manage this community garden space.  The Garden is utilized for educational outreach, Transylvania academic classes, and community building. 
Community Clearinghouse – For those community partners in need of volunteers, the office welcomes opportunities for students to engage.  The Office will regularly post volunteer opportunities to students through our outlets.  Individual students or student groups can join these community efforts at any time.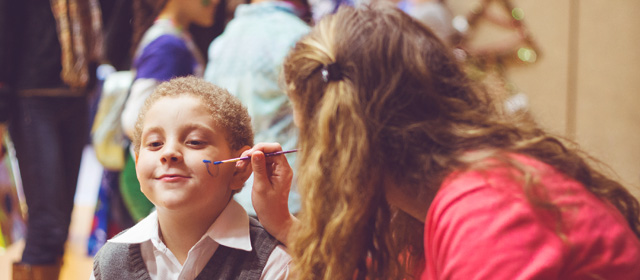 The Office also partners to host several blood drives, Crimson Christmas (in partnership with Big Brothers Big Sisters of the Bluegrass), Martin Luther King Jr. Day of Service, Constitution Day, and several other annual community wide events. 
If you are interested in learning more, please contact nbegin@transy.edu