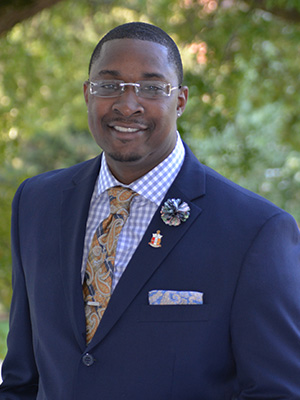 People come from very homogeneous cultures and backgrounds, and here at Transylvania University, we're preparing our students for the 21st century and a forever-growing global society. We value the brilliance and power of our students, faculty and administration. Their unique perspectives enhance the learning environment, enrich the experiences of all learners and create the next solutions that will improve human life in a meaningful way.  
The Office of Diversity and Inclusion strongly believes that we have an obligation to create the best educational environment possible for students whose lives will be significantly changed during their time at Transy. Our diverse individual and community identities and backgrounds, and our cultural, political, social and economic perspectives will together transform us into an active and passionately engaged community.
ODI encourages you to explore the website, where you will find a wealth of information on Project One initiatives, activities, programs, opportunities and resources related to diversity and inclusion. ODI would love your support and involvement as we strive to make Transylvania University into a global leader of inclusive excellence. I am grateful for the many who are dedicated to this on-going process, and I look forward to our continued successes. Go Pioneers!
Taran McZee
Associate Vice President for Diversity and Inclusion
---
Featured Upcoming Events
Native American Heritage Month
Native Legacy Table
Nov. 13, 11:30 a.m.-1 p.m., Outside Forrer Dining Hall
Learn about the removed tribes from the Kentucky area in celebration of Native American Heritage Month.
Lunch & Learn: History of Lost Kentucky Native Tribes
Nov. 14, noon-1 p.m., Campus Center Gym
Mobile Museum
Nov. 14, 1-4 p.m., Back Circle
Dreamcatchers and Myth Busters
Nov. 15, 6-7:30 p.m., Presidents Room
Other Events
Transgender Remembrance Candlelight Vigil
Nov. 19, 7:30 p.m., Old Morrison Steps
The vigil will honor trans lives lost to violence. It is hosted by the Office of Campus and Community Engagement and the University of Kentucky.