Can you believe it's already time to talk about starting your college life at Transylvania? Move- In Day will be here before you know it. Below you will find all the housing and meal plan options, as well as pricing. We can't wait to have you on campus!
Housing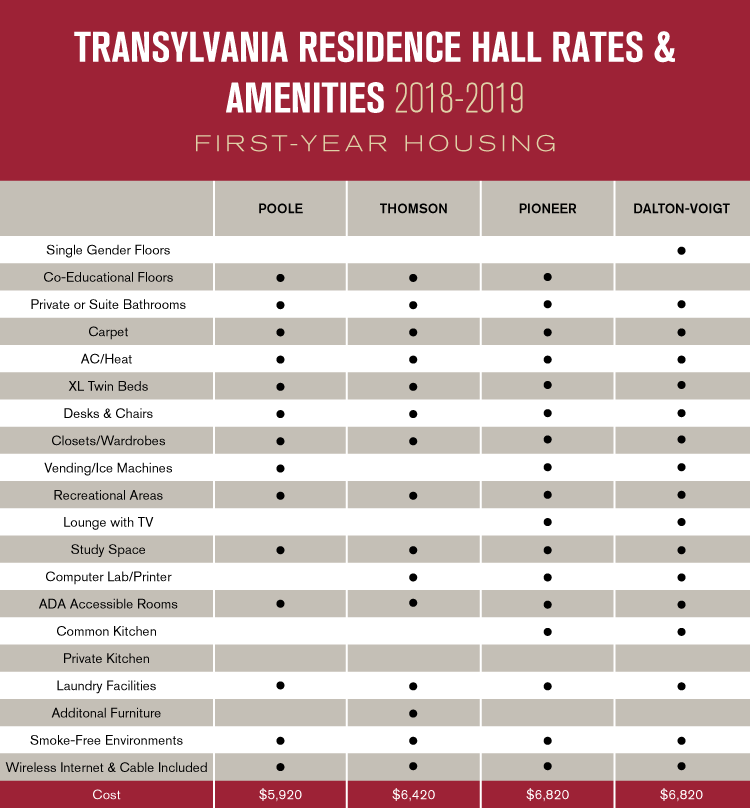 Dining
Our dining facilities provide delicious, sustainable food no matter your dietary preferences. You'll be able to choose between three campus dining options and four meal plan options that fit your needs.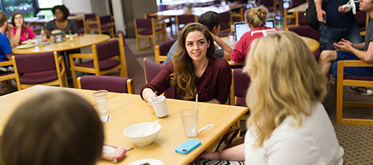 Forrer Dining Center
The traditional campus cafeteria is anything but ordinary. It offers a wide selection, including classic entrees, vegetarian offerings and soft serve ice cream in "all-you-care-to-eat" dining. Forrer is also the late-night dining option on campus, with made-to-order quesadillas, burgers and personal pizza, as well as grab-and-go sandwiches, salads, ice cream and snacks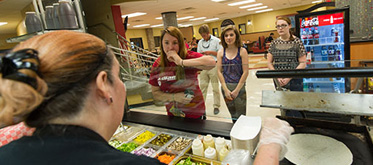 Rafskeller Grill
Fondly known as "The Raf," this grill in the Mitchell Fine Arts Center features The Grille @ Transylvania and Sub Connection. The Grille offers burgers, grilled chicken sandwiches, fries and all your grilled favorites. Sub Connection is a deli that specializes in made-to-order salads and subs on fresh-baked breads.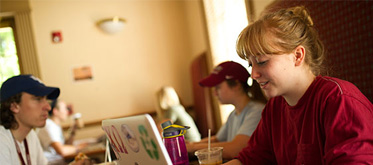 Jazzman's Café
Jazzman's is our campus café, offering fresh pastries, grab-and-go salads and sandwiches and delicious fair trade coffee and espresso drinks. You'll usually find a mix of students and professors hanging out over a cup of joe. We've also got the friendliest baristas around, so be sure to say hello.
You can choose from a variety of meal plans to meet your individual dining needs.
19-meal-per-week plan: $4,540
14-meal-per-week plan: $4,260*
10-meal-per-week plan: $4,260
320-meal block (per term): $4,260
Commuter (40-meal block plus $50 dining dollars): $540
Commuter (60-meal block plus $50 dining dollars: $810
*Our most popular plan!
Click here for more information about our meal options and dining dollars.