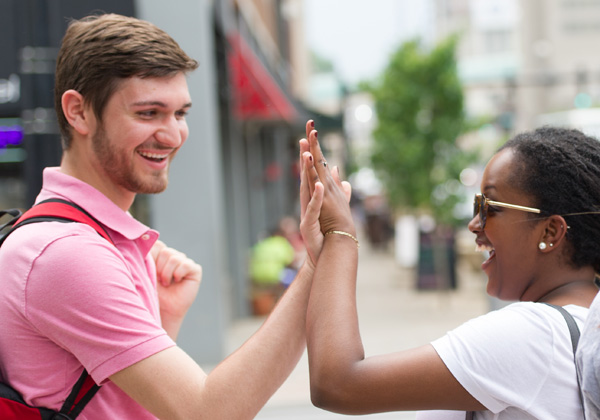 We're excited that you've decided to join us at Transylvania! Complete the steps below to secure your spot with the incoming class.
Step 1. Submit your $250 admission deposit.
Pay by electronic check or by MasterCard, Discover or American Express online.
or
Mail a check to:
Office of Admissions
Transylvania University
300 N. Broadway
Lexington, KY 40508
When we've received your deposit, you can proudly call yourself a Transylvania Pioneer!
Step 2. Accept your scholarship and financial aid package.
Transylvania will send complete financial aid awards and information on how to access TNet beginning in mid-March.
For information on accepting part of an award, contact the financial aid office.
Step 3. Submit the forms below by June 1.
Step 4. Submit the forms below by July 15.
Step 5. Complete the following training by August 14.
You will receive an email with steps to complete these items on July 17.
Here are some more helpful links to help you along the way.