Transylvania's Writing Center is a comfortable and inviting workspace where students, faculty and staff come together to talk about writing.
Our tutors are trained to help writers identify and tackle their own writing challenges. They provide suggestions, offer pertinent examples and put together supplemental exercises suited to each writer's individual needs. They work hard to be respectful readers and listeners who help students direct and motivate themselves, set product goals and develop good writing habits.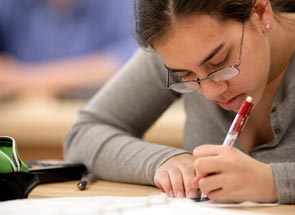 The Center is staffed by writers who are willing to give time and attention to other writers—whether it be to ease fears in the planning phase of the writing, to locate information to support a thesis or to work through the nuts and bolts of citing secondary sources in a term paper.
In our Center, writers work with writers, helping one another gain confidence and sharing useful strategies. We offer:
A tutoring service staffed by sophomores, juniors and seniors from majors across the curriculum
Tutors trained in ESL (English as a Second Language) who are eager to work with international students
Writing, reading and study skills workshops designed to help students individually or in small group settings to develop or improve strategies for success
Support services for faculty who emphasize writing in writing-intensive courses across the discipline
Space and equipment for student publications
A computer lab linked to the campus network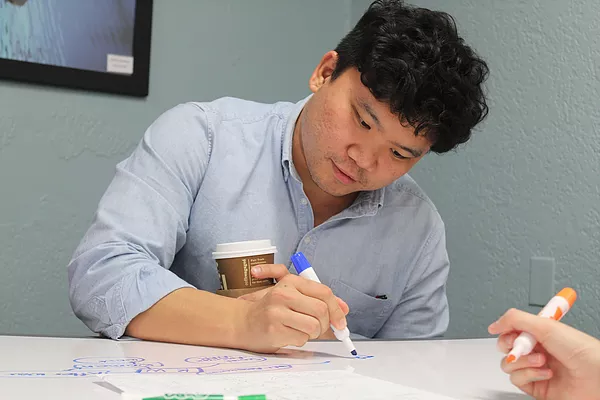 Our goal in working with writers is to improve their confidence. To accomplish this, we follow students through all stages of the process of writing a paper—from selecting a workable topic to polishing the final draft. We do not correct or edit students' work for them, but we gladly work with them through the revising and editing stages of a project.