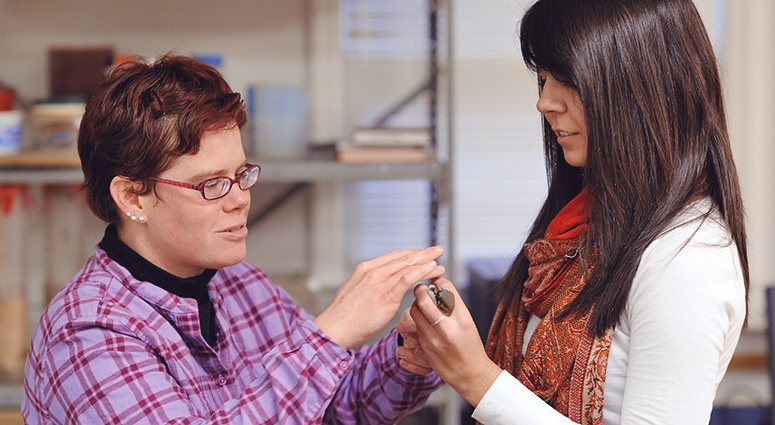 Biology professor Becky Fox enlists students in her research on behavioral traits of birds. Read more 
---
One of the most important skills you'll learn at Transylvania is asking important questions. That skill will propel you to a life of research and learning, where you'll be prepared to tackle the world's biggest questions and find meaningful answers.
We make sure that all of our students get the opportunity to work closely with accomplished professors on a variety of exciting research—much of which you can't get as an undergraduate elsewhere. You'll design your own experiments and present your results.
In the process you'll make mistakes and you'll make discoveries. There's no limit to what you can find.