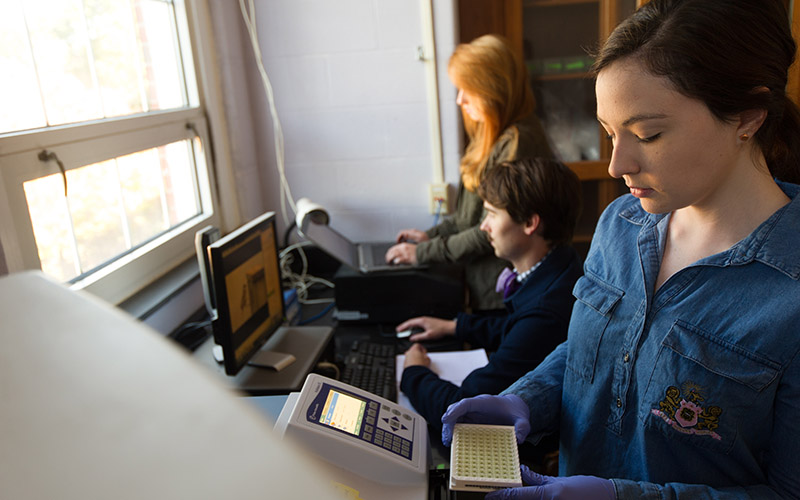 Earning a Transylvania degree gives you a leg up heading into graduate school. You can take advantage of our graduate partnerships with schools including the University of Kentucky.
Engineering
Pre-Engineering
While at Transylvania, you can participate in the pre-engineering partnership with the University of Kentucky that allows you to take up to six engineering courses at UK for no additional cost. It's designed to prepare you to go straight into UK's graduate school for engineering, where you can earn a master's in engineering in as little as one year after four years at Transy.
3+2 Dual-Degree
Transylvania has a dual-degree program with the University of Kentucky where you'll attend Transylvania for three years and the UK College of Engineering for two years, earning bachelor's degrees from both. Degrees include Biosystems Engineering, Chemical Engineering, Civil Engineering, Computer Science, Electrical Engineering, Computer Engineering, Materials Engineering, Mechanical Engineering and Mining Engineering.