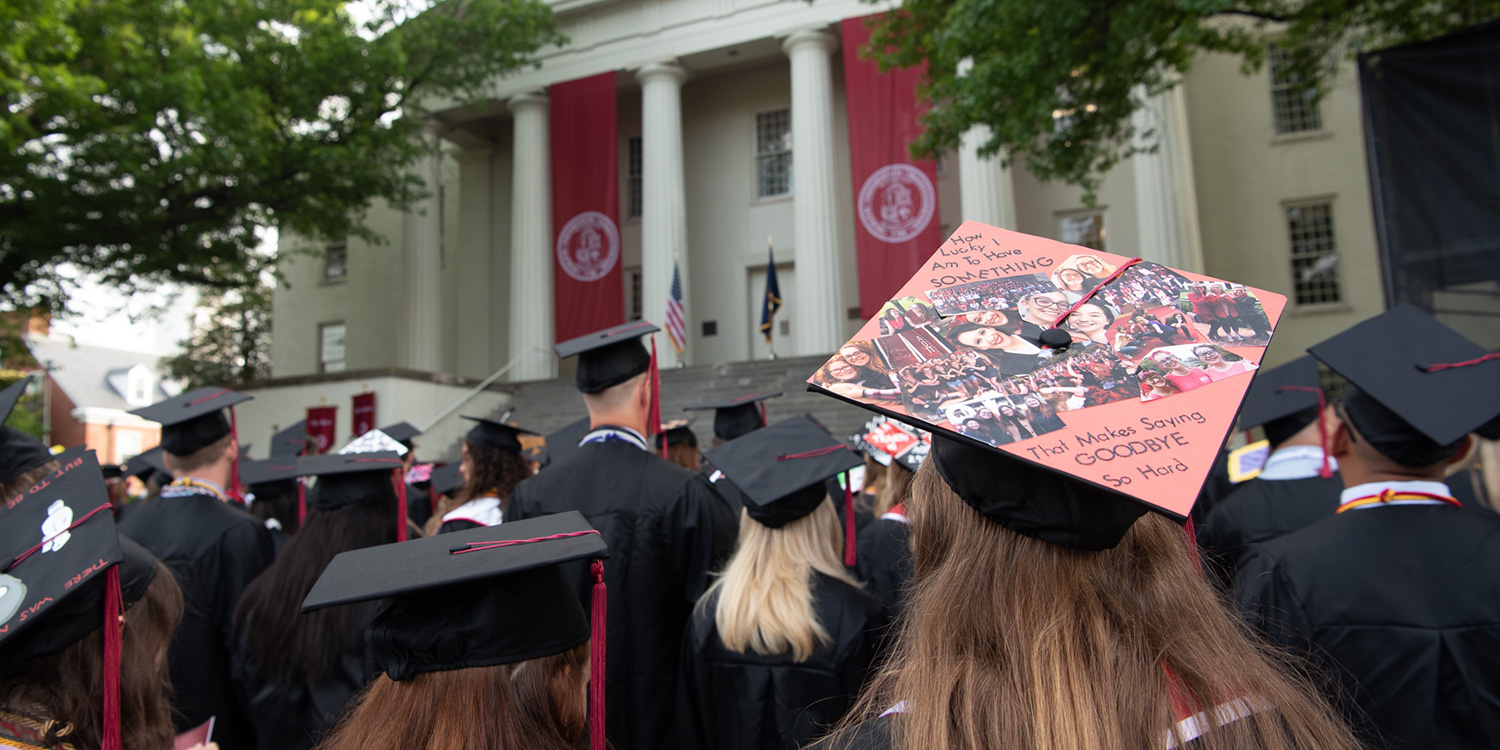 Transylvania University will hold a public virtual commencement celebration on Saturday, May 23, at 9 a.m. ET. The virtual celebration will be open to all who wish to view it. More information on how to view the celebration is below — seniors should also watch their emails for instructions on how to share the celebration with friends and family.
The in-person ceremony has been postponed and will be held when it is safe to do so. Read more about the postponement as well as updates on Transylvania's COVID-19 response and answers to frequently asked questions about the current status at Transylvania on the 1780 blog.
SENIOR WEEK EVENTS
Tuesday, May 19, 2020
Senior Challenge - Senior Family Feud
7 p.m.
Thursday, May 21, 2020
Senior Toast (seniors and invited toast-givers only, please)
3 - 5 p.m.
Friday, May 22, 2020
Senior Awards (open to the public)
2 p.m.
Last Lecture (open to the public)
3 p.m.
Presented by Dr. Judy Jones, Professor of Accounting. Dr. Jones is retiring after 40 years of dedicated service to Transylvania University.
Watch Professor Jones' Last Lecture
Saturday, May 23, 2020
Commencement Celebration (open to the public)
9 a.m.
Visit the Virtual Commencement Celebration Website
Watch the full Virtual Commencement Celebration Video
Seniors are encouraged to wear their caps and gowns while they watch the celebration! Please share your Commencement day photos with us using #TransyGrad. And please share the address www.transy.edu/2020Celebration with your friends and family so they can watch as well. This link will bring them to this page, so they can click on the Commencement Celebration link when it goes live.