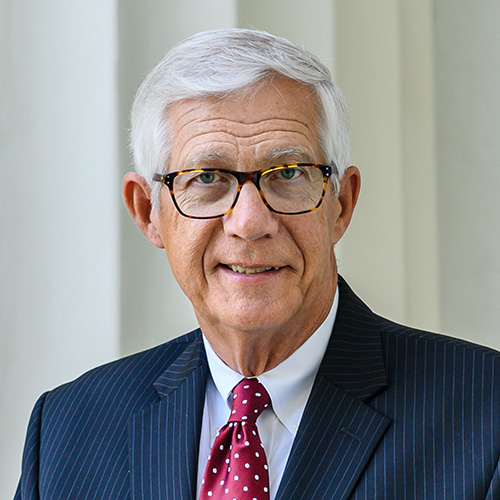 The Transylvania University Board of Trustees named Dr. John Norton Williams Jr. as interim president beginning Aug. 15, 2019. Williams, a 1974 graduate of Transylvania and member of the University's Board of Trustees, is completing a nine-year term as the dean of the Indiana University School of Dentistry in June.
A longtime member of the Transylvania community, Williams joined the Board of Trustees in 2007 and chaired the Academic Affairs Committee. In 2009, he and his wife, Lucy, a Transylvania alumna, each received the Morrison Medallion for their commitment to advancing liberal arts education and leadership in supporting Transylvania.
During an academic career that spans three decades, Williams has held provost and dean positions at Indiana University, the University of North Carolina and the University of Louisville. He holds a Doctor of Dental Medicine and a Master of Business Administration from the University of Louisville, as well as a Bachelor of Arts in Biology from Transylvania.
Williams has served as the chair for the Commission on Dental Accreditation (CODA) and chair of the CODA Predoctoral Review Committee, which oversees accreditation policy for all DDS/DMD educational programs in the United States. He is a member of the Board of Trustees for the Christian Theological Seminary, a director of the Delta Dental Plans of Kentucky and a board member of the Procter & Gamble Global Advisory Committee. He is nationally and internationally known for his work in accreditation, academic program development and assessment.