2019-2020 Season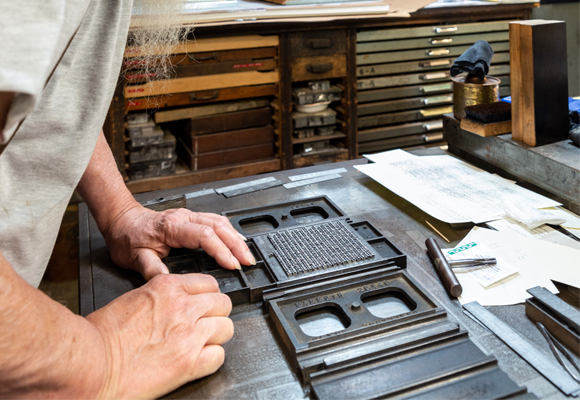 THE ART OF KENTUCKY: 45 YEARS OF LARKSPUR PRESS
September 3 – November 1, 2019
In a special collaborative exhibition, Morlan Gallery and the Transylvania University Library present The Art of Kentucky: 45 Years of Larkspur Press, a celebration of Larkspur's 45th anniversary. Located on the main floor of the library, The Art of Kentucky explores the significant influence Gray Zeitz' Larkspur Press has had on printing and literature in Kentucky and beyond. Broadsides, books with Larkspur bindings, books with art bindings of Larkspur content, and letterpress printing equipment will be on display. This exhibition curated by book artist Gabrielle Fox Butler.
EVENTS
Lexington Gallery Hop| Friday, Sept. 20, 5-8 p.m., Transylvania University Library
Craft and Art: The Community of Larkspur Press, a panel discussion with Larkspur Press founder Gray Zeitz; Curator of Rare Books Emeritus, University of Kentucky, Jim Birchfield, and exhibition curator and book artist Gabrielle Butler | Wednesday, Oct. 2, 6 p.m., Transylvania University Library
Delcamp Visiting Writers' Series: Readings from authors who have been published by Larkspur Press featuring Mary Ann Taylor-Hall, Bobby Ann Mason and Wendell Berry | Wednesday, October 9, 7-8 p.m., Carrick Theater
---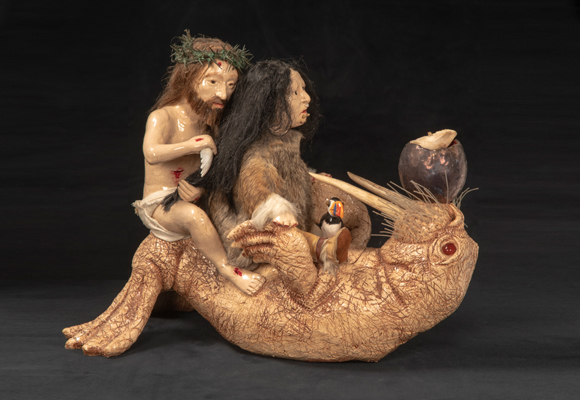 A MATTER OF THE HEART: THE DAN SELTER RETROSPECTIVE
September 10 – October 11, 2019
A celebration of the work and life of Dan Selter, Professor Emeritus of Art, who taught art at Transylvania for 35 years until his retirement in 2010. Dan was a master ceramist and a brilliant professor, and his art reflected his humorous wit. He inspired countless students to explore the unusual and to find beauty wherever they went.
EVENTS
Opening Reception and Studio Pottery Sale | Thursday, Sept. 12, 5-8 p.m.
Lexington Gallery Hop | Friday, September 20, 5-8 p.m.
---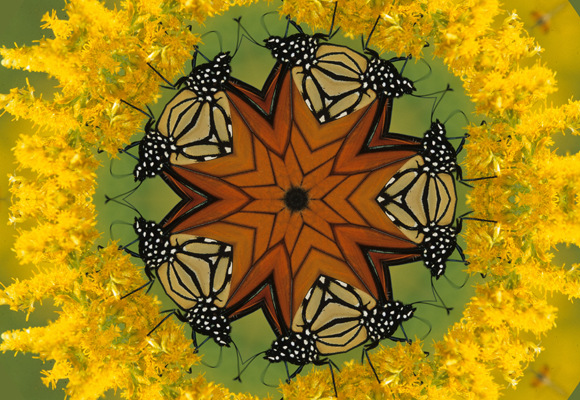 FOREST PORTALS by ZOE STRECKER
September 10 – October 11, 2019
Forest Portals: Pine Mountain (Winter, Spring, Summer and Fall)is a sculpture that invites contemplation of the spectacular biodiversity in Kentucky's old growth forests and the soil that supports them. The cracked screens are porcelain clay. Clay is dirt. Dirt is a foundation for terrestrial life, the shared site of the living and the transformed, home to human and non-human beings. This is a special Studio 300 exhibition located in Morlan Gallery's side gallery. Studio 300 is Kentucky's only digital arts and music festival and will occur on the campus of Transylvania University Oct. 3, 4. For more information visit studio300.transy.edu. 

EVENTS
Lexington Gallery | Friday, September 20, 5-8 p.m., Morlan Gallery
Reception for the Artist | Thursday, Oct. 3, 5-7 pm.
---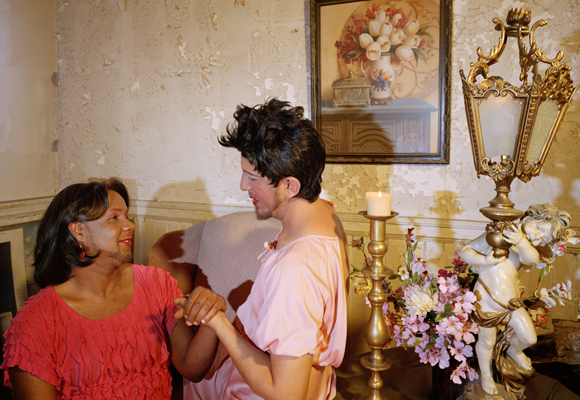 IF I COULD TURN BACK TIME
Work by Aaron Skolnick, Forest Kelley, Jared Phillip Buckheister, Jonesy and Jaime C. Knight; Curated by Paul Michael M. Brown
October 25 – December 3, 2019
Closed November 26-29 for Thanksgiving
If I Could Turn Back Time focuses on artists who employ queer archives and histories both personal and collective, informal and institutional, real and imagined as a starting point for their work. The artists on view alternately unearth, reinterpret, or invent queer historical narratives in an effort to destabilize mainstream understandings of the past.
EVENTS
Thursday, Nov. 7, 7 p.m. | Film screening with the film makers of Die Kranken: Sprayed with Tears, introduction by curator Paul M. Brown, Morlan Gallery
Friday, Nov. 8, 6 p.m. | Artist talk with Jonesy and Jaime C. Knight, followed by a reception, Morlan Gallery
Friday, Nov. 8, 7-8 p.m. | Reception for the Artists and Curator, Morlan Gallery
Lexington Gallery Hop | Friday, Nov. 15, 5-8 pm.
Curator's Gallery Tour with Paul Brown | Wednesday, Nov. 20, 7-8 p.m.
---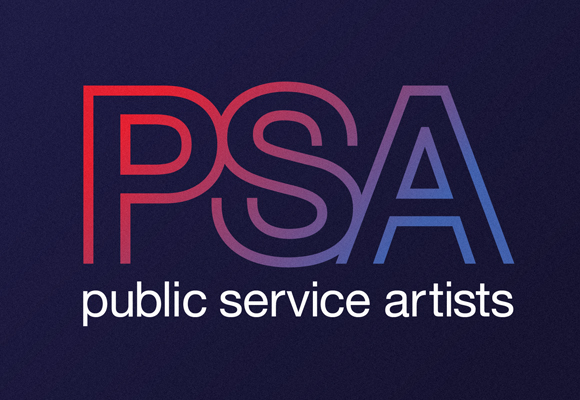 RESILIENCE 101
Work by Public Service Artists and Friends
January 14 – February 21, 2020
Closed Monday, January 20 for MLK Jr Day
Public Service Artists (PSA) and invited friends create an exhibition expressing societal, physical, generational, and environmental resilience. PSA is a Cincinnati-based group of political art activists interested in proactively changing the political climate through increasing voter turnout, identifying viable political candidates, and convincing a greater public to be politically active. They began in early 2018 and their interventions include yard signs, coasters, t-shirts and buttons, as well as interactive pop-up events and activities. 
EVENTS
Lexington Gallery Hop | Friday, January 17, 5-8 p.m.
Public Lecture with PSA | Wednesday, January 22, 7-8 p.m., Carrick Theater
PSA Workshop | Saturday, February 1, time TBA, Morlan Gallery
---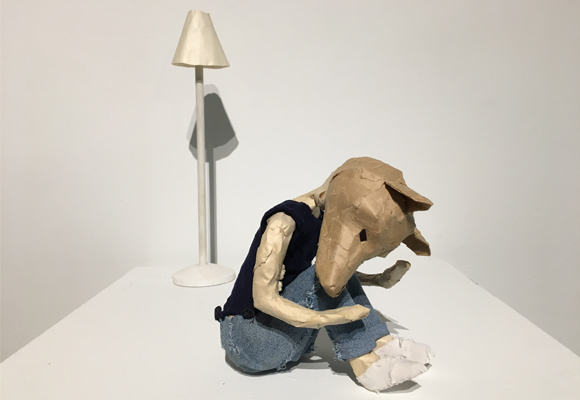 SENIOR THESIS EXHIBITION
Work by Cabby Brown, Ashleigh Stickler, and Marissa Price
March 3 – April 10, 2020
Closed the week of March 9 for Spring Break
EVENTS
Lexington Gallery Hop | Friday, March 20, 5-8 p.m.
---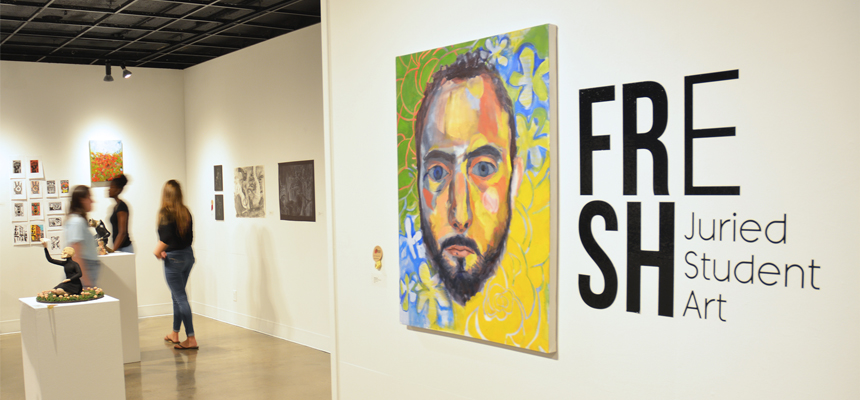 JURIED STUDENT ART EXHIBITION
May 1 -15, 2020
Art majors and non-art majors alike contribute to work in a wide variety of media to inventive exploration of creativity.
EVENTS
Opening Reception| Friday, May 1, 5-7 p.m.; awards presented at 6 p.m.