The performing arts at Transylvania
The Transylvania theater department produces two to three stage productions each year — in addition to Theater Guild and senior seminar productions. Check the events calendar for a schedule of upcoming shows.
Vocal and instrumental groups give a wide variety of performances throughout the year, ranging from intimate chamber recitals to large-scale concerts. Check out the events calendar for more information.
Performances are typically held in one of three venues:
Haggin Auditorium, a proscenium-style theater, is the main stage of the Mitchell Fine Arts Center. It seats 1,050 and hosts the largest events, such as Kenan Lectures and public forums.
Carrick Theater, also in the Mitchell Fine Arts Center, is a 250-seat thrust stage.
Lucille C. Little Theater, a studio theater that seats 250, is next to the Mitchell Fine Arts Center. The Little Theater is a flexible, black-box space that can easily reconfigure into a variety of stage layouts.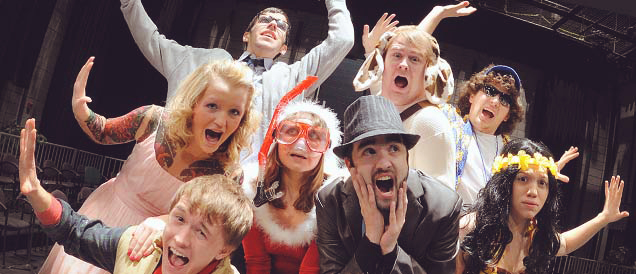 Lectures open to the public
Scholarly lectures provide a forum for the campus community and citizens of central Kentucky to consider current topics of interest and importance. See our calendar for upcoming lectures.
The William R. Kenan Jr. Lecture Series brings top speakers and well-known experts to Transylvania. Speakers have included Nobel Peace Prize winner Elie Wiesel, author Kurt Vonnegut and historian Shelby Foote.
The Creative Intelligence Series comes from the notion that intelligence takes a variety of formats and that creativity can be found in the word of artists, scholars, activists and others who look at the world in fresh ways.
The John Marshall Harlan Lecture Series is named for the associate justice on the U.S. Supreme Court (1877-1911) and 1853 graduate of Transylvania's law department. Lecturers are legal figures of national or international prominence who have distinguished themselves in constitutional law or history.
The Ernest Woodruff and Susan Mitchell Delcamp Visiting Writers and Artists Series bring distinguished writers and performers to campus for workshops with students and public presentations.
Many other talks and lectures are open to the public throughout the year and can be viewed on the Transylvania events calendar.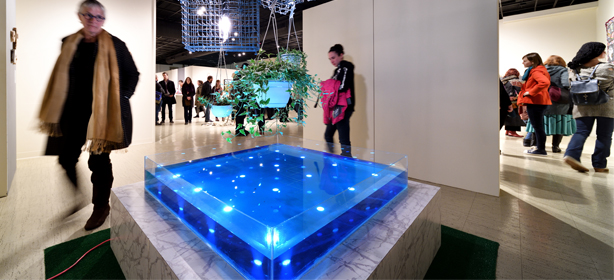 Morlan Gallery
Transylvania University's Morlan Gallery hosts a variety of exhibitions from September to May with an emphasis on work made within the last decade from Western and non-Western viewpoints. A "laboratory of thinking," the gallery encourages experimental installation, performance and digital artworks, as well as more traditional media, such as painting, photography and sculpture. Morlan is located on the main floor of the Mitchell Fine Arts Center and is open weekdays, noon-5 p.m. All events are free and open to the public, go to the Morlan Gallery calendar to see this year's exhibitions.