You're here to build your future. Whether you set your sights on grad school or the start of your career, we're here to prepare you. The Transylvania experience is much more than academics—it's preparing you for life.
Together, our premier faculty, staff and alumni will help you find your true vocation and excel in whatever field you choose. We're here to help you every step of the way—now and throughout your career.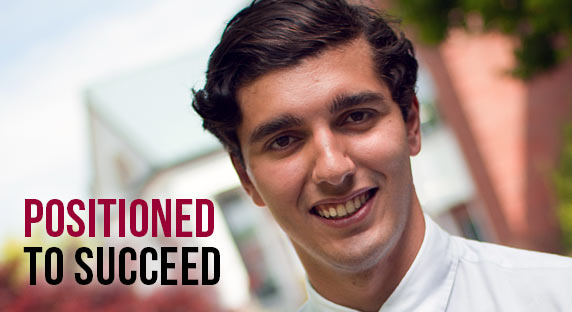 First, you need a plan
Because your four years at Transy will be over before you know it, you need to get started today.
Visit Career Development to sketch out your Four-Year-Plan for Professional Success. It's an easy way to build toward career readiness, a little bit every year. Meet the staff and get an idea of the key programs and resources available to you. 
Be mentored by the best
Sign up for100 Doors to Success in your first year. You'll be paired with a mentor—an experienced professional who is ready to help you build a professional network and show you how a liberal arts degree translates into a career.
Make the most of being in Lexington
You'll have access to internships and jobs, community engagement, arts and culture, interaction with a diverse population and numerous other opportunities that will make you career and grad school ready. Career Development can show you how.
Network
At Transy, you're part of a loyal, community-driven culture. The support you feel on campus is just the beginning of a lifetime of mentoring and connection.